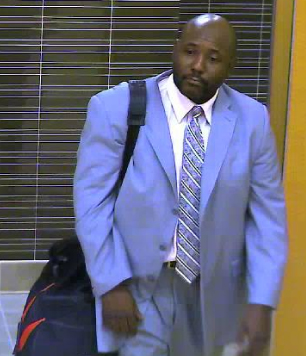 The Falls Church City Police Department is requesting assistance in identifying a person of interest in connection with larcenies from secured lockers at the 24 Hour Fitness gym located in the City of Falls Church.
In one instance, credit cards were stolen and $15,000 was spent on the stolen credit cards.
Those who may recognize this man are asked to call Detective S. Richardson at 703-248-5238.