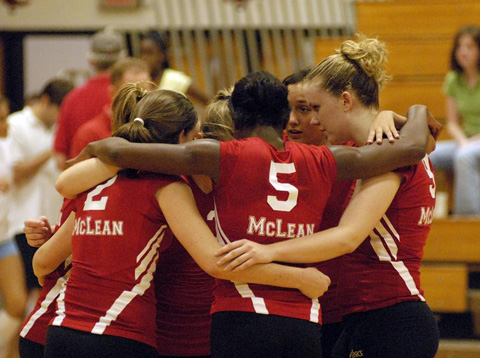 Mclean mother Sam'n Iqbal wanted to teach her daughter about their Muslim faith and culture, but found the task challenging. While there were many resources for teenagers, she could find no interactive classes for younger children.
Iqbal searched bookstores, but there were no books explaining Islam to children. So if there were no other books, Iqbal would write her own.
Iqbal, a native of New Jersey, was taught early in life about her faith – both at home and within her masjid, or mosque, the Islamic Society of Central Jersey.
Iqbal wanted to write a book that would explain to younger children the customs and traditions she grew up with, but in a Western, contemporary style with "lots of colorful pictures, pictures you can identify with."
"You don't find things like that in the traditional books," Iqbal said.
As Iqbal set out to write a book for her daughter, she had several ideas. After years of mulling them over, the one that stood out was a rhyming alphabet book.
"This was the one that I felt captured everything, at that moment in my life that I wanted to teach," Iqbal said.
Iqbal's book, Allah to Z, is geared toward helping young American-raised Muslims read about and understand different aspects of their religion in an engaging way.
"It's like a mini encyclopedia for preschool children about things they should learn," Iqbal said of the book, which introduces a person, place or concept from the faith for each letter of the alphabet. The book starts with Allah and ends with Zakat, the act of charitable giving, passing E for Eid and R for Ramadan along the way.
The rhymes on each page allow for children to easily remember what they were taught, and Iqbal used this technique because, as she explained, children are "like sponges – they soak everything up."
Each entry is accompanied by a short poem explaining the term's significance, and is joined by colorful pictures designed by award-winning artist Lina Safar. The artwork depicts persons of many different cultures and religions – among them Iqbal's two children.
Because she originally wrote the book for her oldest daughter, Iqbal was eager to put her children in the book so that they could relate to the story. Iqbal had wanted a story in which her children could see someone that looked like them, rather than feeling left out. Not only did she wanted her children to relate to the story , but it was important to Iqbal that many kinds of children were also seen in the book.
"I wanted them to see differences in people and cultures, and within the same cultures," said Iqbal. "It's definitely a mix of different kids in the book."
Iqbal intends for the book to be not just for Muslim children, but for all children, as it tells a story about the Muslim culture and other religions as well.
"I made sure it was open-minded so that people could learn about other cultures and other religions, and there's a lot to learn," said Iqbal. "I want kids to be able to see that there are different people with different religions."
Iqbal provided the book to preschool and kindergarten classes in the Falls Church area, with the hopes that the schools will use it to give children a better understanding of her religion.
Her desire to spread learning about Islam has gone beyond the book, though, to plans for an interfaith counseling program for Sunday schools and Islamic schools with her master's degree in Bicultural School Counseling.
Iqbal hopes to have her book distributed in the Northern Virginia area. She does not worry about how well the book will sell, though, but is focused rather on the impact it can have for children.
"Success to me isn't related to how much I make, it's about people being interested in it and using it in their curriculum, that they feel it was a strong enough book to teach other children, not just my own," Iqbal said.
Allah to Z can be found in local bookstores next month, but it can now be pre-ordered through Barnes and Noble online.