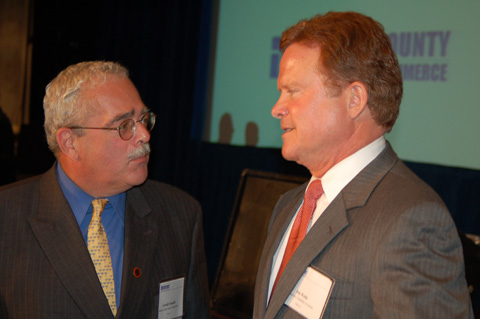 As an incumbent, I am running for re-election because I believe the city needs energized voices to completely return to its strong fiscal state. Furthermore I am capable of providing a balanced approach to helping the city completely recover; I recognize the council cannot complete this task without input and assistance from our citizens.
Growing up in rural southern Virginia my parents instilled the value of hard work and giving back to the community. They also taught me the value of spending for necessities and saving up for big ticket items. As a result, I have brought those small town values with me to our "Little City." The City of Falls Church has experienced one of the most challenging recessions in years; one that made us make some tough choices to be able to regain our footing.
Our "Little City" is in the beginning stages of observing a recovery and we are seeing increased interest from developers. With the current work being done on area plans, we will be in a stronger position to share what we want in future development in the City of Falls Church. I am looking forward to engaging our citizens in conversations about what we want the city to look like in the next decade.
Fortunately our schools are one of the best in the state. For the past two years I've visited George Mason High School to help provide information to seniors and parents on what will probably be one of the first big decisions a young adult has to make – choosing a college. I believe strongly in education; I will continue to advocate for a revenue sharing agreement between the schools and the city. This plan can strike a balance that will fully fund our schools while taking into account the services we provide to city residences.
I recognize that we have experienced some challenging times in Falls Church and that some decisions made were not popular. But in making those decisions I carefully considered input from citizens and city staff, and weighed those insights with what I thought best supported our jurisdiction.
I am asking for your support on May 1st and welcome your input during and beyond the campaign.
Thank you very much.