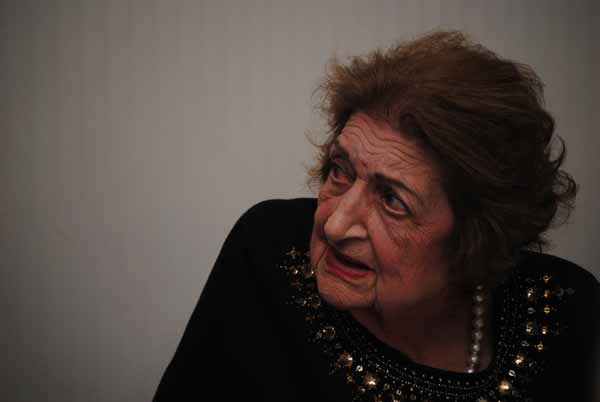 Diners are the home for no-muss, no-fuss eats, a haven for those with healthy appetites to grab some grub on the cheap and stay for a while. City Diner Restaurant, Falls Church's own entry in the category, is no exception.
Inviting tables and roomy booths, a glass-front counter displaying the Bailey's Crossroads restaurant's many desserts, and a board of hand-written specials are hallmarks of diner decor, but this spot does more. Diners are certainly known for their novelty decorations, but the City Diner's various curio collectables are less gaudy and more endearing.
Stained-glass chandeliers hang above tables and booths, and charming knickknacks, like miniature wooden ships and a stuffed animal in a gingham dress, seem to occupy every non-dining surface. It's as though the classic diner has left all '50s-era kitsch behind and fused with grandma's kitchen, maintaining the welcoming atmosphere of both comfort-food retreats.
But ambiance doesn't usually bring the crowds into a diner. More often, it's the accommodating hours (City Diner's got that, with an early-morning start time and hours that stretch late into the evening every night of the week) and the accommodating menu (City Diner's pages-long menu features some Mediterranean specialties, and an overwhelming number of American fare standards).
The breakfast menu, served all day, can satisfy a hankering for those dishes that usually start the day at any hour. Classic egg-and-meat combo plates are offered, as are standard pancake, waffle, and omelet creations, but with a host of toppings for the pancakes and waffles, and many inventive fillings combinations for the omelets, the possibilities are numerous for the breakfast trio.
The full menu, too, offers enough options to please any customer. The appetizers shows the American/Mediterranean cuisine collaboration that runs throughout the menu, with deep-fried fare like French fries, Buffalo wings, chicken fingers, and mozzarella sticks sharing space with stuffed grape leaves, grilled pita bread, and Stuffed Mushrooms Florentine ($7.95). In the stuffed mushroom dish, mushroom caps are topped with a mound of feta cheese-seasoned spinach nearly as big as the mushroom itself, and the mushroom caps are served with a helping of rice.
Greek and Italian cuisine picks can be found on a special menu section, with decorated with images of flags and ancient ruins. Subs, pasta dinners and Parmigiana plates make up the Italian fare, and Greek food classics like gyros and souvlaki are highlighted. The Greek Combo ($13.95) gives diners a hefty slice of each of three Greek favorites – spanakopita, moussaka, and pastichio. From the spanakopita's feta-baked spinach in a flaky pastry shell, to the blend of cheese flavors and sauce-seasoned meat in casserole-stacked moussaka and pastichio, the platter makes for hearty eating, and ample portions push the point.
Burgers, sandwiches, salads and wraps, each coming in at about $10, are affordable options for lighter eating, but several roasts and assorted seafood platters make for a fuller entree for a few more dollars.
Regardless of the meal, the dining experience at City Diner is about more than just food – it's about giving in to those greasy-spoon desires, relaxing, and enjoying a meal.
City Diner Restaurant is located at 5616 Leesburg Pike, Falls Church. For more information, call 703-671-4108 or visit. citydiner-restaurant.com. Restaurant hours are: Monday – Thursday: 7 a.m. – 10 p.m.; Friday: 7 a.m. – 11 p.m.; Saturday: 6 a.m. – 11 p.m.; and Sunday: 6 a.m. – 10 p.m.