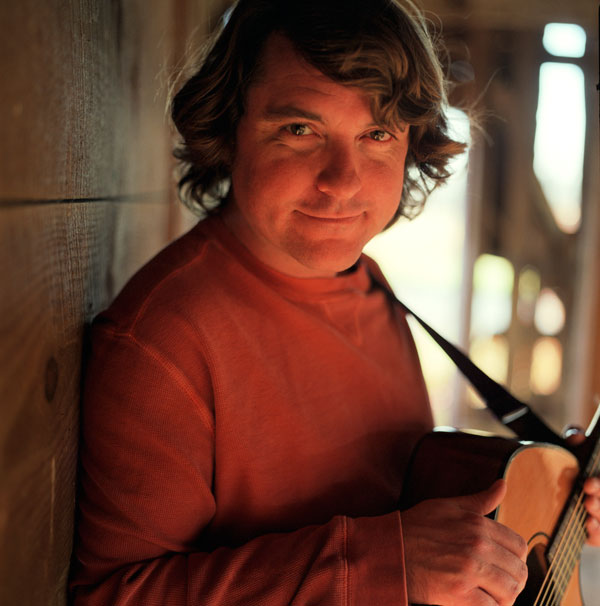 Be it touring with several different side projects or finding new and inventive ways to blend any musical genre under the sun – from bluegrass to funk – Fredericksburg native Keller Williams' catalog is proof enough that the multi-instrumental musician isn't afraid to try something new.
With two shows Saturday at the 9:30 club, listeners can gauge his versatility: The first, at 3:30 p.m., is a special show for younger listeners with tracks off of his 2010 children's album, Kids, and the second is a solo set featuring technological tricks that let the single musician achieve a full-band sound.
The News-Press spoke to Williams before the show about his latest kid-friendly project, and what new musical experiments are to come.
LP: Why write and record a children's album?
KW: I've always felt like it was a natural progression for me, at least to do one of them. I think I have 16 or so albums and I've always tried to do some kind of concept record. I did a covers record, and soon I'll have a record out which is just me on piano, and another with just me on bass, and so just little ideas like that, let's do a kids record. We've had a really good time playing this music off this record at these kid show matinees. We've done probably about eight or nine in some of the major markets around the country, so it's still relatively new. It's only one 31-minute long record, and it took seven years to come up with. Some of it was written like before I had kids, and then once I had kids it came a little more naturally. I guess the way I write for a kids record simply is to try to connect with the kid on their level as a peer, while at the same time try to make the parent's head bob.
LP: Is it tough to make the switch, both in recording and in performing, from playing for adult audiences to playing for kids?
KW: It's all a mindset, really, and once you're able to make that mindset, then it's not difficult. Playing for kids is very different form playing for adults, and it takes a simple mindset.
LP: What can fans expect from your upcoming 9:30 club shows?
They are two very, very different shows. The kids matinee will be focused on music off the kids record, specifically for the 10 and under crowd. Parents definitely get into it, and dance and sing along with the words and stuff. It's quite fun. And then the night show is my normal kind of day job type of show, which is steeped in solo acoustic singer-songwriter type of music, focusing on the live looping that I do.
LP: How do you use live looping in your shows?
KW: There are a couple of different loopers that I have, and what I do is I play something or sing something and the loopers record what I've played or sang, and then play it back at the right time. I can layer on top of that with different instruments to get a full band sound. Nothing is pre-recorded, everything is created live on stage in front of the audience.
LP: How did your bass-only and piano-only albums come about?
KW: I'm hoping for a Dec. 15 release. This record is called Bass, and it is a keyboard trio with myself on bass, and we will be doing five shows around the New Year. The piano record is called Keys – that is solo piano and vocals. It's all Grateful Dead songs, and that will be a digital-only release. The proceeds from that will benefit the Rex Foundation, a charity that was set up by the Grateful Dead.
LP: How did that change the way that you conceived and recorded the two single-instrument albums?
KW: I approach all the records pretty much the same, trying to record songs in a way to kind of document where my head is and what I am thinking at that particular time. Obviously the keyboard record is just me on the keyboard, it's just that. The bass record was all of us in the same room playing at the same time, doing a "record" as in a record of an event, of musicians playing music in a room. It was very live in the sense that it was all being played together at the same time as opposed to in parts.
• For more information about Keller Williams, visit kellerwilliams.net.