The Magruder's grocery store located on Graham Road in Falls Church is now a Super A.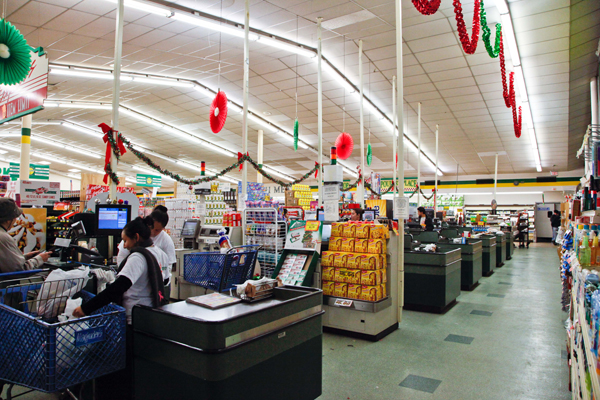 The store, part of a D.C.-area chain that has been serving customers for more than 130 years, is being replaced by a Super A market, said Super A Front End Manager Raul Torres.  The store is located 2800 Graham Road.
A large sign bearing the store's former name was still hanging over the store Thursday, though its windows were covered in Super A store advertisements for kitchen staples.
According to Torres, the switch took place last Friday.  He said that five employees who worked at the store under Magruder's were kept on, and that 15 employees were brought in from Super A.  He said that the five employees who stayed on were those that lived locally, and other employees were transferred to other stores in the Magruder's chain. He added that the Super A would be hiring employees.
For some customers, the change in staff has been a source of sadness.
"We had been regular weekly shoppers at Magruder's before and since we moved to Falls Church more than 18 years ago," said Kate Downey of herself and her husband, Brian. "Despite changes in the store and personnel over the years, it's been a steady part of our lives. We are very sorry to see it go and will miss the friendly faces. (Even my husband didn't mind grocery shopping there because of the great music they played)."
"It's a shame – Magruder's was like family," said Kathy Rice. "Most of the employees were long-time employees and they greeted and helped each customer personally, especially senior customers.  We'll miss them."
The Super A also has a location at 5550 Kenilworth Ave., Riverdale, Md.
Calls to the Magruder's corporate office were not returned.
(Photos by Gary Mester)