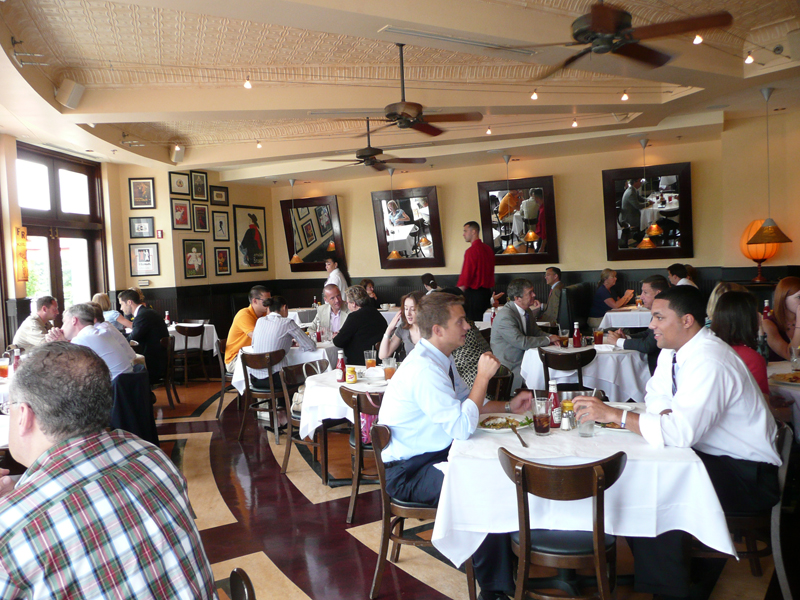 Stop. I already know what you're going to say. "You already did a sushi place last week, you awful human being! Get out of my life forever!" you'll screech, throwing your highball glass at me from the lounge with a velocity better suited for a professional quarterback (by the way, you might want to call up fellow awful-human-being Dan Snyder. I hear he's looking for someone who can throw well.)
Stop. I already know what you're going to say. "You already did a sushi place last week, you awful human being! Get out of my life forever!" you'll screech, throwing your highball glass at me from the lounge with a velocity better suited for a professional quarterback (by the way, you might want to call up fellow awful-human-being Dan Snyder. I hear he's looking for someone who can throw well.)
It's true. I did do a sushi place last week. But Koi Koi has been in my sights for a while and it's right under the News-Press ivory tower, so all I had to do was throw myself out the window, take a few steps and pick up some tasty sushi. It combined my love of seafood with my love of not having to walk around too much.
I started out with some heavenly shrimp shumai. These babies will melt in your mouth and leave a delicious buttery shrimp aftertaste. Some might say that they melt a little too quickly in your mouth, but that's all hearsay and opinion at this point. Perhaps they could stand to be a little more solid, but these shumai are full of shrimpy goodness and flavor, so I'm not going to complain.
Koi Koi offers a bunch of non-raw-fish options like barbequed shortribs and crispy fill-in-the-blank tempura, but for those of you who aren't shivering delicate flowers who are afraid of greatness, you'll want some sushi. I'm a roll man myself, so I went wilder than usual and went with the Alaska roll and the spicy tuna tataki roll. Choosing was the hardest part, as there seem to be an almost endless supply of rolls to choose from, some of which with wacky names that are just begging to be picked (I'm looking at you, "Oh Baby" and "James Bond" rolls.)
The spicy tuna tataki roll was not quite as spicy as I prefer, but the additional slice of tuna on top of the roll in addition to the tuna inside the roll more than makes up for it. The rice was not as dry as it is in several other places I've been to, but it's not quite at the proper moisture level that outstanding sushi needs to be at. Maybe I'm just a super obsessive perfectionist, but you can tell perfect rice the second you pop a roll in your mouth, and when I find a place that has it, you best believe I'm camping out in front of it.
The Alaska roll was an unexpected delight. While I wasn't expecting it to be bad, I was pleasantly surprised by the combination of crab/imitation crab, salmon and avocado. The rice was slightly dryer on this roll than the tuna roll, but not enough to bug me. I think it's safe to say that I preferred the tuna over the salmon, but since we shouldn't be eating those particular fish anyway (overfishing is a serious problem that will wipe out many of these species in the near-future), I can safely say that they were both worthwhile meals.
I don't know why this place was so abandoned around lunchtime on a Monday afternoon, but that doesn't seem right. It's moderately priced, lots of interior space, nearby underground parking and smooth J-pop ballads playing on the speakers. Add some sushi and some sake to that and you've got yourself a winner, and since Koi Koi has both of those, it's an automatic winner by default.
Koi Koi Sushi & Roll
450 W. Broad St., Falls Church
703-237-0101
koikoiva.com
Hours:
Monday – Thursday, 11 a.m. – 10 p.m.
Friday, 11 a.m. – 11 p.m.
Saturday, noon – 11 p.m.; Sunday, 4 – 10 p.m.