Patience is a virtue. Call it a cliché, but that doesn't make the expression any less true, just as Maryland power-pop band Hotspur discovered.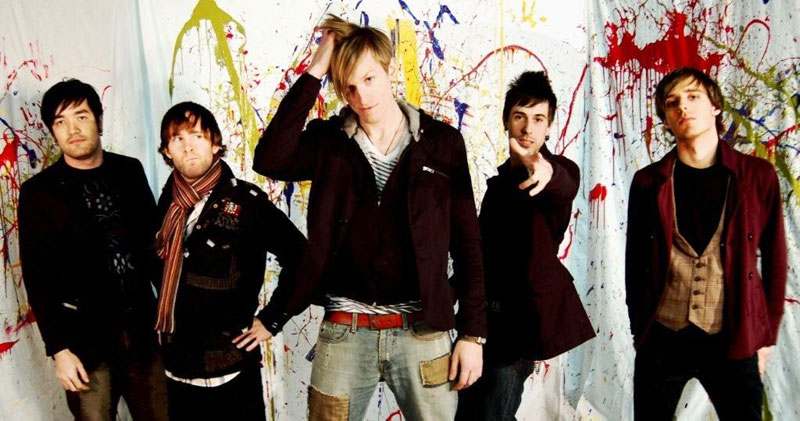 Patience is a virtue. Call it a cliché, but that doesn't make the expression any less true, just as Maryland power-pop band Hotspur discovered.
Much like their name alludes, Hotspur leapt out of the gates after its members — vocalist Joe Mach, bassist Coop Cooper, keyboardist Dave Trichter and drummer Scott Robinson — graduated from the University of Maryland. In 2006, the group scored a show at the prestigious South By Southwest (SXSW) music festival in Austin, Texas. Amid the hundreds of bands that descend on the college town for the exhibition Hotspur managed to distinguish itself from the field and was dubbed "Top Unsigned Band" by Alternative Press.
"It was a little intimidating because there were so many bands," Mach says, as he recalls their SXSW show. "As far as bands go, it's intimidating, but there's also a sense of one-upmanship. You get that competitive streak going in you. We know there's 10,000 other bands playing today, but we gotta make our mark. That sort of fueled our performance."
That, and perhaps a little pain.
"I remember accidently stomping on Dave's ankle on stage," Mach recalls. "I was sure I broke something and he just gave me this look that was like, f–k it, now we have to just have fun. It kinda broke the ice for us. He just had to limp around for the next few weeks. Actually, he's still injured to this day."
Unsurprisingly, Hotspur found itself courted by record labels after the show, but as they continued their full-throttle quest to take over America, touring extensively all over the map as they could, their momentum waned and the record deal never materialized. They released their debut LP, Beta, independently and decided to slow things down and get back to basics.
"Three of us were business majors at Maryland. I think that was an advantage or disadvantage," Mach says. "We thought after we graduated, we knew what we were doing and we assumed we knew how to shoot to the top and get a record deal, when in fact there's one in a million bands that does that. You just have to tour, build a fan base and write songs. It's a long process. Now, three or four years down the road, we realize you have to do it the right way and build up slowly."
The band honed in on certain locales for live shows, and particularly rededicated itself to its young fans, interacting with them frequently by using social media, like MySpace and Facebook. The work paid off, harnessing their fans' votes to win a popularity contest and earn a spot on the 2007 Warped Tour for five dates. The momentum began building anew.
In late June of this year, Hotspur released its second full-length album, You Should Know Better By Now. As the self-referential title indicates, the group is still learning on the job, but behind its steady tour schedule and a fabulous new video for lead single "Chandelier," filmed by an American University student, and amping up its Panic! At The Disco-like sound with a new guitarist, the band is steadily gaining ground and adding to a fervently loyal fan base.
"[The passionate base] comes from the fact it took us a few years to find our bearings. We had to figure out our sound and who we are as a band. Some bands might hit success right away and take their fans a little bit for granted, whereas it took us a while to get that base and we did our best to stay in touch with them," Mach says from the back of the band's van bound for Atlanta, patiently fielding each and every question thrown his way. "It's no problem," he says of inquiries. "We've got all the time in the world."
Quick learners.
• Hotspur performs at Jammin' Java on Saturday, Aug. 29 at 6 p.m. Tickets are $10 in advance, $13 at the door. For more on Hotspur, visit www.myspace.com/hotspur.