Journalist-turned playwright Rachael Bail departs from her 30-year tenure at news outlet Voice of America to poke fun at media, politics and more in a McLean Drama Company stage show set to hit the Capital Fringe Festival come July 11.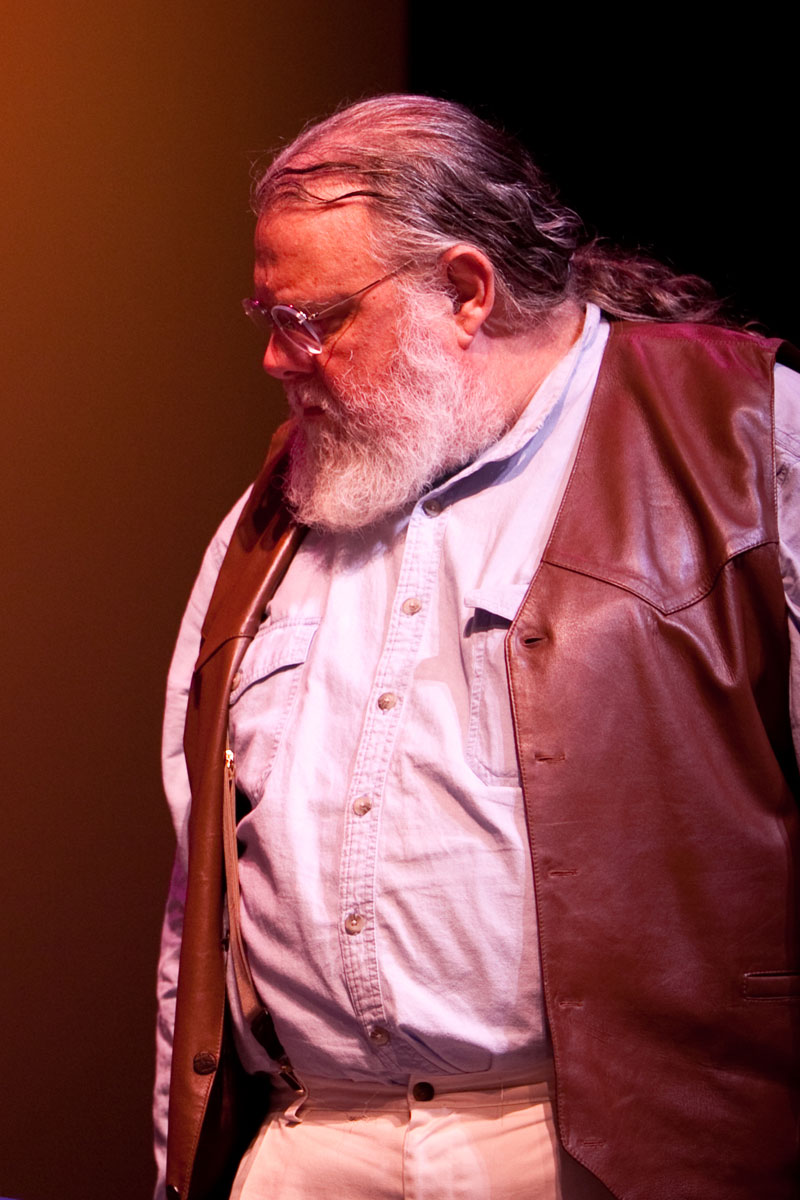 McLean Drama Co. Shows D.C. What It's Got
Journalist-turned playwright Rachael Bail departs from her 30-year tenure at news outlet Voice of America to poke fun at media, politics and more in a McLean Drama Company stage show set to hit the Capital Fringe Festival come July 11.
As part of the Fringe movement that began in Edinburgh, Scotland in 1947, Capital Fringe is a non-profit organization founded in 2005 to provide opportunities for artists to expose their work to patrons at the local, national and international levels.
Last year, the McLean Drama Company's "Thousands of Years – Rome" became its first production to participate in the Capital Fringe Festival. Along for the ride are two Falls Church actors, Elise Edwards and Jay Branscomb, both Capital Fringe first-timers.
Bail continues her newfound career as a playwright with her semi-autobiographical adult play, "Immoral Combat," her second consecutive stage show to appear at the festival.
She is the founder and president of the McLean Drama Company, a non-profit organization established to present and inspire dramatic writing and new plays by local playwrights.
"I have been involved with theater for a long time. I was [also] on Voice of America for 30 years. I had a lot of experiences in the news business," said Bail.
Bail, who writes and produces plays both, worked for Voice of America and was a Supreme Court correspondent before turning to theater. She was once married to a violinist who played in "The Fiddler on the Roof" on Broadway, a fact which she attributes much of her theater exposure and experience.
As the plot of "Immoral Combat" unravels, the audience gets a behind-the-scenes look at the news business rarely witnessed by the lay news consumer. "Immoral Combat" presents a work environment prone to chaos with broken printers, sexual discrimination and love affairs, to name only a few issues which intensify an already-hectic work atmosphere.
Supporting Bail are Falls Church-native actors: 2008 Virginia Commonwealth University graduate Edwards and retired Fairfax County Public Schools teacher Branscomb. Additionally, the new director appointed for the Capitol Fringe Festival is set to be another Falls Churchian, Ely Baumel-Lamonica, a film director who most recently trained at New York University.
Edwards co-starred at the Alden Theatre as the enthusiastic Mary who becomes entangled in a love affair with the head of the newsroom, Larry, played by Jim Svatko.
This is Edwards' second gig since coming back to Falls Church from Richmond. "Mary's youthful exuberance comes off as naïve, but I don't think she's a ditz. Everyone is so cynical and apathetic that they see her as overly optimistic and they hold that against her. I feel like I can come off that way [as a person] so I really relate to her," she said.
When asked about the Capital Fringe Festival, the cheery Edwards was nothing short of enthusiastic. Despite the fact that half of the cast has been replaced and there is a new director, she said, "I'm just going to keep my mind open and stay involved. Hopefully a lot of people will come and watch."
Edwards added, "this festival will bring me back into the style of theater I was most involved with as an undergrad, guerilla theater, which is an aggressive, abstract style that doesn't rely on the conventions of typical Western theater. I've never been involved in the Fringe Festival, but I'm excited [to perform]."
Edwards will be moving up in the ranks, playing "Immoral Combat" main antagonist, Elizabeth at the Fringe. Like Mary, Elizabeth is often discriminated against for being a woman, but her drive and strength keep her on top.
Branscomb plays the comic role of Hampton, a media employee who spends more time pretending to order food in Chinese than he does working in the news room.
In his third year of performing with the McLean Drama Company, Branscomb has moved on from his 25 years teaching English as a second language around the Falls Church area.
"I was involved in theater as a young man and did nothing for 25 years because of teaching, but in 2000, I retired and did 'Annie' at the Alden Theatre," he said.
Branscomb stumbled upon the McLean Drama Company several years ago, when his daughter, then 15, tried to audition. She was denied because of the adult content contained in the production.
"It turned out the director was a friend of mine and they asked me to audition," he said. The rest is history.
When asked about his character, Branscomb chuckled and said, "it took me a while to get a hold on [Hampton] as a character."
"At first, I saw him as unsympathetic for the most part, but as I got to know the play a little better I decided he was very capable of sympathy, just kind of a blowhard. I decided to play him as two people: when he's authentic and competent, I play him as myself. When he's a blowhard, I think of my older brother, unreasonable and so full of himself," said Branscomb.
The Capital Fringe Festival will take place in Washington, D.C. at the Warehouse Theatre (1021 7 St. NW) across from the D.C. Convention Center.
The Festival itself runs from July 9 – 26, and "Immoral Combat" will be showing on weekends from July 11 – 26, with show times from 4:30 – 11:30 p.m. Tickets for the Capitol Fringe Festival are $15 before the show.
For more information and tickets for "Immoral Combat" and the Capitol Fringe Festival, call 1-866-811-4111 or visit www.capitalfringe.org.