When reaching for a word to describe petite orchestra Pink Martini, the first 20 or so words are likely to describe the grandeur of the group.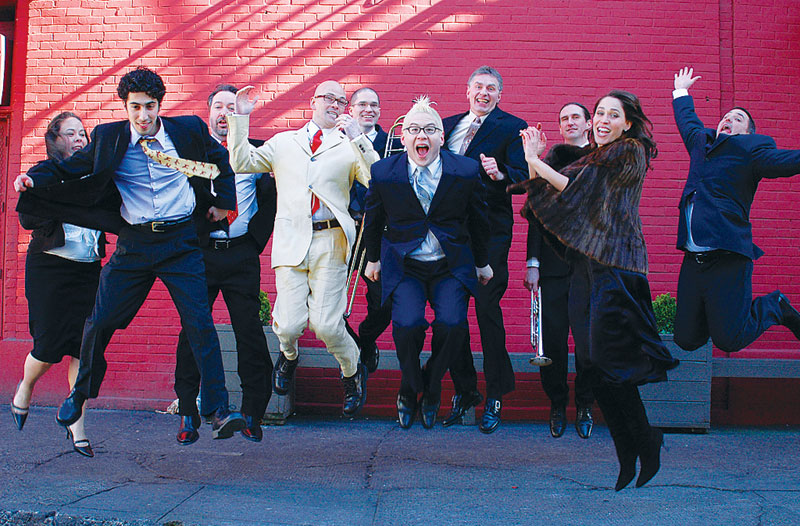 When reaching for a word to describe petite orchestra Pink Martini, the first 20 or so words are likely to describe the grandeur of the group.
From the sheer size of its lineup (12 members) to the robust sound pulsing from the stage, to the vast genre-spanning songs, rooted in influences unearthed in the crumpled corner of a turn-of-the-century map … it just feels freaking big.
However, it's the nuance that makes Pink Martini a must-catch act when they come to Wolf Trap, June 9.
The Portland, Ore. group's original number tripled from four to 12 over the years, while similarly growing in reputation. Pink Martini's music has thrived because of the connection between its compositions and its audience. As cellist Pansy Chang says, even as the group's virtues were extolled in gushing reviews by the New York Times, New Yorker and Rolling Stone, it's always been the reaction of crowd that has meant the most.
And the crowd at Wolf Trap may mean a little more to Chang than others. Growing up in Vienna, she attended Longfellow Intermediate School and Wolf Trap Elementary.
"It's definitely a homecoming," she says.
Chang took up music at the age of seven, and walked from school to the house of her teacher Susan Kelly in McLean. She was performing by age 11, though the shows may not have been quite as enjoyable as Chang's exhibition with Pink Martini.
"God only knows what we actually sounded like," she says. "Ms. Kelly was clearly a patient, wonderful woman."
From the stages of local schools, Chang's career has taken her across the globe, sitting with the National Symphony Orchestra and Oregon Symphony, and in 1993 was a semi-finalist in the Leonard Rose International Cello Competition. She joined up with Pink Martini in 1998 after moving to Portland. At a recital there, she was introduced to group founder Thomas Lauderdale by Pink Martini trombonist Robert Taylor.
"[Pink Martini] was captivating," Chang says. "Each one of them brought their own energy and they were just really inviting, terrific human beings."
With Chang along for the ride, the group has been captivating listeners ever since. Their first releases, Sympathique and Hang On Little Tomato, sold over a million copies combined on an independent label. The third album, Hey Eugene!, debuted as Amazon's No. 1 selling album.
As Chang mentioned, their sound is a synergy of its members, a wild blend of backgrounds that always seems to blend perfectly like an award-winning wine.
"There really is an inherent groove that we all fall into," Chang says. "It's a group product."
It's a vintage bouquet that hearkens back to a time before synthesizers, drum machines and long-haired bands from Seattle. Their English language tracks call to mind a scene where a five-o'clock-shadowed Bogey mingles with a dewy-eyed Bacall. Swirl that in your glass and savor it.
The foreign-tongued tunes, sweetly sung by vocalist China Forbes — whom the Times compared to legendary chanteuse Edith Piaf – somehow feel just as familiar as their English counterparts. By the end of tracks — like "Sympathique," "Taya Tan" or "Bukra Wba'do" — it's as though the listener's passport bears stamps from France, Japan or Egypt. Or, when the band plays abroad, the songs connect with their audiences' homeland.
"We were an American band, singing in Arabic, at a show in Damascus," Chang recalls. "I think that's pretty amazing. Music is something we all enjoy in some form or another. It's terrific that Thomas and the band try to touch all kinds of people. I think that's something that can really unify people as the world is getting smaller these days."
Now there's a big thought indeed.
• For more on Pink Martini, visit www.pinkmartini.com.