News-Press to Hold Annual Wacky Hat Showdown
The Falls Church News-Press will hold its 7th Annual Wacky Hat Showdown at its table in front of City Hall from 9 a.m. – 1 p.m. Visit the table sporting your best attempt at your wackiest headgear.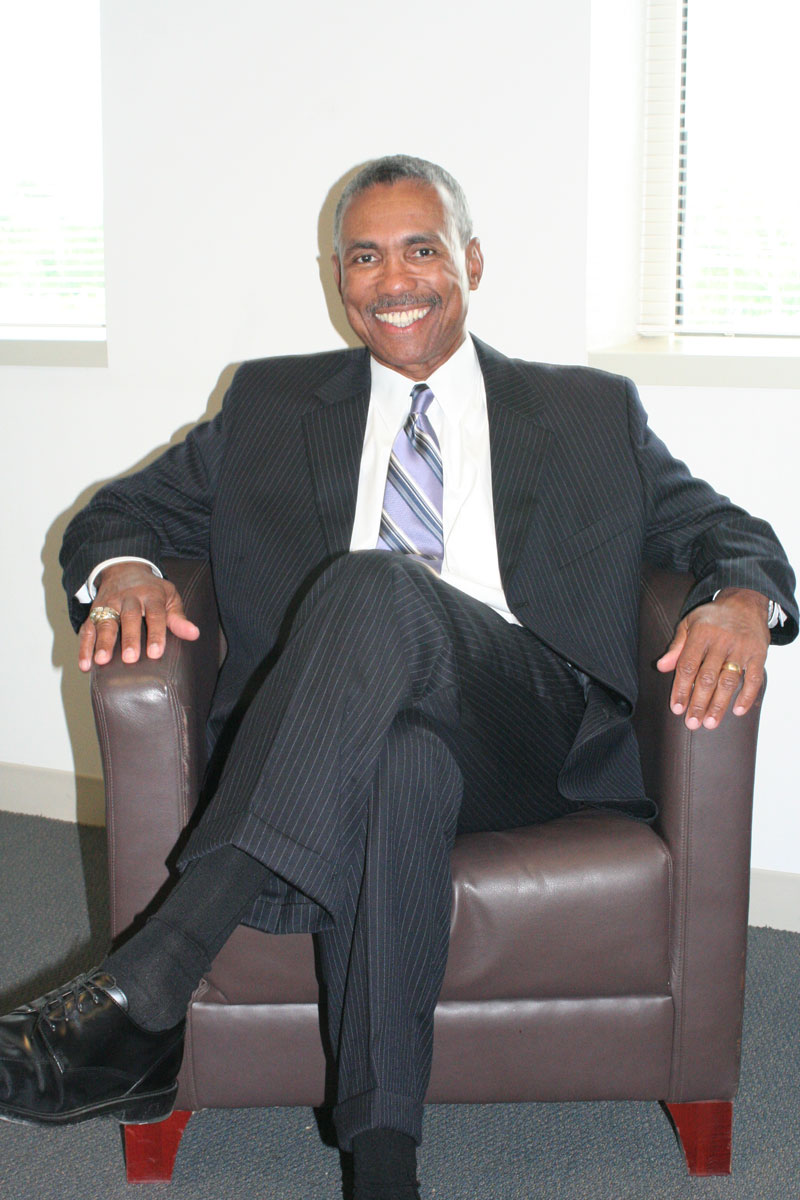 News-Press to Hold Annual Wacky Hat Showdown
The Falls Church News-Press will hold its 7th Annual Wacky Hat Showdown at its table in front of City Hall from 9 a.m. – 1 p.m. Visit the table sporting your best attempt at your wackiest headgear. The winner will not only have their photo spotlighted in the News-Press, but also will win a $50 gift certificate to a Falls Church area dining establishment. Two runners up will be awarded $25 gift certificates.
The 28th Annual Memorial Day parade kicks off at 2 p.m., with Jessie Thackrey serving as this year's Grand Marshall. Additional festivities include food vendors, entertainment and more. For more information, call 703- 248-5077.
Memorial Day Concert Honors Armed Services
On Sunday, May 24, the National Men's Chorus will perform its annual Memorial Day Concert at Saint Luke Catholic Church (7001 Georgetown Pike, McLean) at 5 p.m. This blockbuster will feature artistic director Thomas Beveridge, organist Paul Skevington and trumpeter Phil Snedecor in a celebration honoring the men and women of all the armed services who have fought for the U.S.
Admission for adults costs $10, with students and children to be admitted for free. For more information, visit www.nationalmenschorus.org or call 202-244-7191.
Area Students Say Farewell To College Years
Cornell University is pleased to announce that the following Falls Church students will be presented for graduation with the Class of 2009 during commencement ceremonies in Ithaca, N.Y., on May 24.
Eric David Martin will earn a Artium Baccalarius in Theatre Arts, while Austin Kuan-chun Lin will earn a Bachelor of Arts in Information Science.
Furthermore, Ashton Walker of Alexandria received a Master of Science in Administration from Lynn University in Boca Raton, Fla. in its commencement ceremony for graduates on Friday, May 8. Joining Walker were Glenn Backus of Alexandria, who received a Bachelor of Science in Psychology, and Emily Johnston of Arlington, who received a Bachelor of Science in Graphic & Visual Communication.
Vienna Rotary Hosts 'Viva Vienna' Festival
Viva Vienna!, a Memorial Day celebration sponsored by the Vienna Rotary Club, will be held this Saturday through next Monday, May 23 – 25. The annual event serves as a major fund raising opportunity for the Rotary Club so that it may, in turn, provide support for charitable, educational and community groups the following year. Festivities shall include vendors, food, entertainment and amusement rides. For more information and the thorough weekend schedule of events, visit www.vivaviennava.org.
Dinner Project, More at McLean Rotary Club
On Thursday, May 21, the McLean Rotary Club will host the Alternative House Dinner Project. Those interested in attending are urged to contact Cecilia Ford through the group's Web site at www.mcleanrotary.org. A regular meeting will be held on Tuesday, May 26 at the Redeemer Lutheran Church (1545 Chain Bridge Rd., McLean) at noon. At the meeting, Shanna Gidwani will speak on the "Goodwill of Greater Washington."
Falls Church Lions Club to Hold Regular Meeting
The Falls Church Lions Club will hold its regular dinner meeting next Tuesday, May 26 at La Cote D'Or Café (6876 Lee Hwy., Arlington) at 6:30 p.m. For more information, visit www.fallschurchlions.org.
Area Residents Make Delaware Dean's List
A handful of area residents made dean's list for the 2008 fall semester at the University of Delaware. From Falls Church, freshman Evan Wessel, sophomore Stephanie Zapple and freshman Natalie Coley were honored. Junior Samantha Givans of Great Falls and sophomore Meredith Rubin of McLean also made the list. These full-time students earned a grade-point average of 3.33 or above on a 4.0 scale.
Mary Riley Hosts Info Session on NoveList
Mary Riley Style Public Library (120 N. Virginia Ave., Falls Church) will hold a 45-minute information session on "Using NoveList to Find Great Books" next Wednesday, May 27 at 10:30 a.m.
NoveList is an online readers advisory service connecting readers to books, and it can be accessed using a Mary Riley Styles Public Library card. Another information session will be held on Wednesday, June 3 at 7 p.m. For more information, or to reserve a spot, stop by the reference desk or call 703-248-5035.
Alexandria Girl Inducted Into Honor Society
Maria Baptiste of Alexandria was inducted into Alpha Chi Lambda Honor Society, the Stillman School of Business Department of Sport Management honor society. Baptiste is a senior majoring in sport management at Seton Hall University in South Orange, N.J.
GMHS Offers Wrestling Clinic to Community
The George Mason High School (GMHS) wrestling team coaches will be hosting an "Introduction to High School Wrestling" clinic for anyone interested in learning more about the sport of high school/collegiate style wrestling. This clinic will be held Monday, June 1 – Friday, June 5, in the school's auxiliary gym (7124 Leesburg Pike, Falls Church).
It will run each of the scheduled days from 3:15 – 4:30 p.m. The clinic will be open to anyone, regardless of age, school or experience and will be free of charge. It will cover history, techniques and strategies involved in wrestling. Clinic counselors will be members of the GMHS wrestling team and a special technique session will be taught each day by GMHS' State Champion, David Ray.
Attendees will be encouraged to participate on the mat but those who wish to just watch are invited too. All those who want to work out on the mats need to fill out a permission slip and bring it to the first session.
For more information and a permission form, e-mail Coach John Pitas at pitasj@fccps.org or Coach Bryan Harris at harrisb@fccps.org. Permission forms are also available in Coach Harris' room, A123, at GMHS.
Dogfish Head Proceeds to Benefit Parklawn Pool
On Tuesday, May 26, Dogfish Head Alehouse (6220 Leesburg Pike, Falls Church) will host a silent auction and raffle, including a chance to win Washington Nationals baseball game tickets and other items. Additionally, 15 percent of the days proceeds will benefit the Parklawn Pool in Alexandria. For more information, 703-534-3342.
'Rolling Thunder' Roars into D.C. Streets
On Sunday, May 24, the Annual Rolling Thunder Motorcycle Rally will take place in honor of Memorial Day.
The event, which includes about 400,000 veterans roaring across Washington, D.C., calls for the government's recognition and protection of Prisoners of War and those Missing in Action. Bikers will assemble at the Pentagon at 7 a.m. that day and start the trek salute into D.C. around noon.