Falls Church Schools Names 2009 Support Staff Employee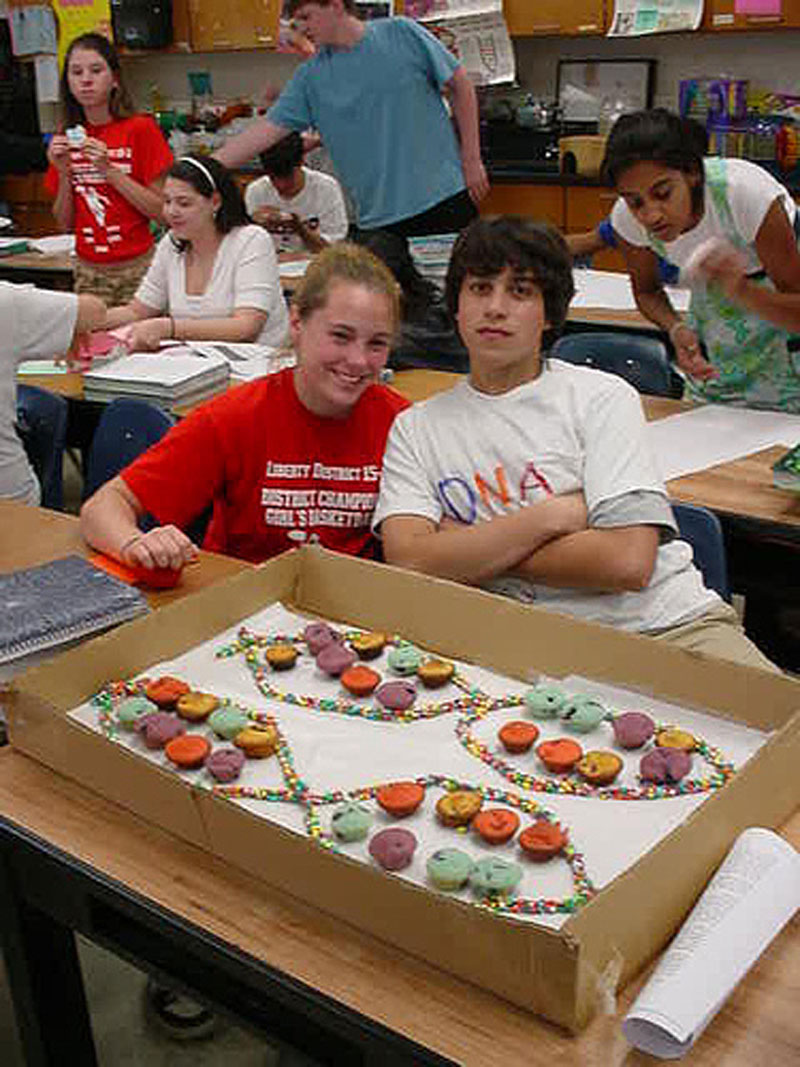 Falls Church City Public Schools (FCCPS) named band paraprofessional Larry Allen as the 2009 FCCPS Support Staff Employee of the Year for his 10 years of service at George Mason High, Mary Ellen Henderson Middle and Thomas Jefferson Elementary Schools.
"Larry Allen is a musically gifted individual who manages to juggle multiple responsibilities for 400 students in three schools, and he makes it look so easy," said FCCPS Superintendent Lois Berlin.
As part of his recognition, Allen will also receive a cash reward. He will be honored along with the other nominees by the school board at a special reception at 5 p.m. May 7 at Mary Ellen Henderson.
A.A.U.W. Honors Area High School Juniors
For the seventh year in a row, the Springfield-Annandale branch of the American Association of University Women (A.A.U.W.) honored four local high school juniors who developed outstanding diversity projects. Honorees included Macey Warren of West Springfield High School, Aleena Inphaly of Robert E. Lee High School, Aishwarya Venrat of Annandale High School and Areen Hosein from Lake Braddock Secondary School. Each girl received and honoree certificate and $200 for their represented school. In addition, Apple Federal Credit Union will receive the branch's 2009 Special Community award for its continuous support and donation of award money.
Registration Starts for Falls Church H.S. 'Jaguar 5K'
Registration for the Fall Church High School (F.C.H.S.) Annual Jaguar 5k run, and a one-mile fun run for kids, on Saturday, April 25 has officially kicked off. Runners can compete as individual or team, though teams should have at least 3 runners. The 5K race will have four different Award categories including the top three overall male and female runners, the top two male and female F.C.H.S. runners, top scoring teams for male and female as well as the top three in each of the following age groups: 11 and under, 12 – 14, 15 – 19, 20 – 29, 30 – 39, 40 – 49, 50 – 59, 60 – 69 and 70 and up.
The kids'one-mile fun run will start at 8 a.m. for participants 13 years old and under, with the 5k run starting at 8:30 a.m. There's a $25 participation fee for both the 5k and the kids' run. It's also been advised that those running not use headphones, animals, in-line skates, skateboards, baby strollers, bicycles or roller blades. To register, visit www.jaguar5k.com. For more information, e-mail jaguar5k@cox.net
McLean H.S. Helps Prevent Teenage Risky Business
McLean High School (1633 Davidson Rd., McLean) will hold an information session for parents entitled "What are our kids really telling us?" The event will provide information about teen behavior, as Fairfax County Prevention Coordinator Denise Raybon gives parents information from a survey covering both healthy and risky behaviors from teens between grades 6 – 12. It will all kick off next Monday, April 20 at 7 p.m. in the McLean High's lecture hall. This event is sponsored by the Safe Community Coalition and the Longfellow Middle School Parent Teacher Student Association. For more information, e-mail michelle@sandler.org.
Area Schools to Hold Various Summer Camps
Fairfax County Public Schools will host a new three-day summer camp. The camp will be for students grades K – 6. Some of the classes offered at the camp will encourage language, dance, fitness and art. There also will be additional activities such as theater, culinary arts and video production for the kids to take place in.
Lake Braddock Secondary School (9200 Burke Lake Rd., Burke) will also be starting a weeklong camp for 6 – 8 graders during the week of July 13 – 17 each day from 10 a.m. – 5 p.m. A special magic portion of the camp, where students will learn hand techniques and teamwork, will give campers a chance to stage a magic performance at week's end for family and friends. For more information visit or register visit www.fcps.edu/aceclasses/KidsandTeens.htm or contact Sheryl Granzows by e-mail at heryl.granzow@fcps.edu or by phone at 703-658-1228.
M.H.S. Puts on Vivaldi 'Four Seasons' Concert
McLean High School (M.H.S.) chamber soloists will perform a concert with music from Vivaldi's "Four Seasons" next Wednesday, April 22 at 7:30 p.m. in the school's auditorium (1633 Davidson Rd., McLean). For more information, call Orchestra Director Gretta Sandberg at 703-714-5817.
Oakcrest School Holds Parent Seminar
The Parent Education Committee of the Oakcrest School Board invite all friends and parents to a seminar with author of "Covenanted Happiness and Man and Values: A Personalist Anthropology," Cormac Burke. This event is free and open to the public and is set to be held next Tuesday, April 21 at 7:30 at the school (850 Balls Hill Rd., McLean). To register for this event, e-mail parenteducation@oakcrest.org. For more information, call 703-790-5450 or visit the Oakcrest School website at www.oakcrest.org.