Area Egg Hunts & More Kick Off the Easter Holiday
The City of Falls Church Recreation & Parks Division will host their annual Easter Egg Hunt at Cherry Hill Park (312 Park Ave., Falls Church) on Saturday, April 11 at 10 a.m.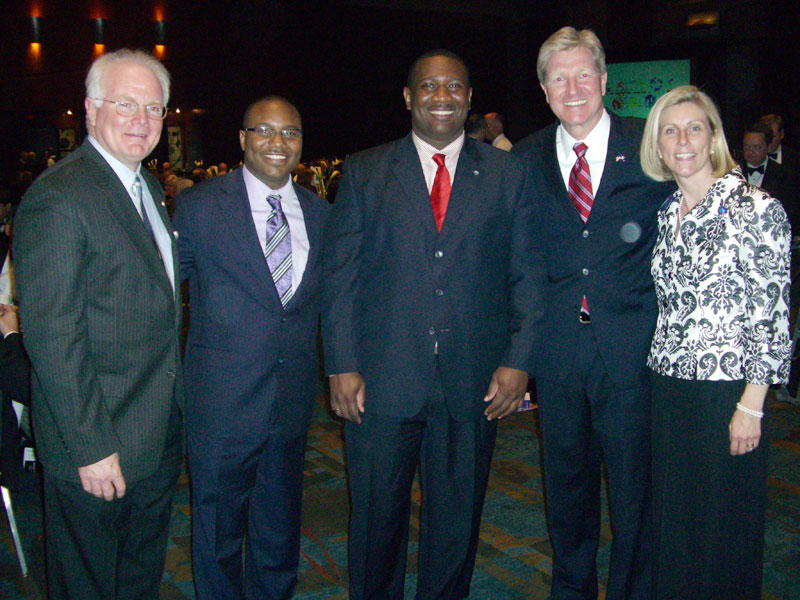 The Easter Bunny will be available to take pictures with children. Baskets will not be provided, though the event is free and open to the public. In the event of rain, the event will be held on Monday, April 13 at 4 p.m. at the same location. For more information, call 703-248-5077.
The Falls Church Episcopal Church will be hosting its own egg hunt on Sunday, April 12 at 10:15 a.m. at Frady Park (225 E. Broad St., Falls Church). Baskets will be provided for those without one. For more information, call 703-534-8687.
The Episcopal Church of the Holy Cross (2455 Gallows Rd., Dunn Loring) will be holding their Easter Celebrations on April 12. A Holy Eucharist with music will begin at 8:30 a.m., followed by an Easter Egg Hunt at 9:30 a.m., and ending with a Choral Festive Holy Eucharist with brass quartet. For more information, call 703-698-6991.
The Falls Church Ministerial Association will be leading a Good Friday worship service. It will be held at the Falls Church Presbyterian Church (225 E. Broad St., Falls Church). For more information, call 703-532-6518.
F.C. Based Movie Premieres at Arlington Cinema
"By God's Grace," a short film directed and produced by Falls Church resident Anne Welles, premieres at the Arlington Cinema and Draft House at 9:40 p.m. on Tuesday, April 14. The screening is free, and not advised for children. A post-screening after-party will take place at the Dogwood Tavern, where part of the film was shot.
"By God's Grace" follows a troubled woman who encounters an extraordinary young girl who changes her life. The film is approximately 10 minutes long.
For more information, visit the Arlington Draft House online at arlingtondrafthouse.com.
Falls Church's Smith Makes Dean's List


Brittany Smith of Falls Church made the fall 2008 dean's list at Wilson College. To be awarded this honor, students have to obtain a grade point average of a 3.5 or higher. Wilson College is a liberal arts college dedicated to educating women.
Christian Science Lecture at Arlington Central Library
Christian Science practitioner Kevin Graunke will be presenting "Cut through the Glare, Discover that God Alone Governs," on Saturday, April 11 at 3 p.m. at Arlington Central Library (1015 Quincy St., Arlington). The lecture explains Christian Science beliefs toward the use of prayer with regard to finances and health. For more information, visit christiansciencedc.org.
MCC Annual Volunteer Reception a Success
The McLean Community Center (MCC) held their sixth Annual Volunteer Appreciation Reception on April 1. Guests came dressed to the theme of "Country Western" and enjoyed their food while listening to the tunes played by The Wayne Tympanick Group.
Ruth Thoenelt was honored with the MCC 2008 H. Gordon Randal Outstanding Service Award for her service as an usher at the Alden Theatre for over 15 years. Craig McKenzie was also honored with the same award for his service to the community.
McKenzie has been an active volunteer of the Old Firehouse Teen Center for two years and has volunteered at many center events.
Volunteers Needed for Local AIDS Ministry
The Northern Virginia AIDS Ministry (803 W. Broad St., Falls Church) is seeking volunteers to assist in community outreach, which will include two educational events. Volunteers will be assigned to hand out flyers and event information in public areas on April 9, 21 and 22 from 1 – 3 p.m. Volunteers should be at least 21 years old, but an exception may be made for college students. For more information or to volunteer, contact Ann Granger at 703-533-5505, ext. 14 or visit www.novam.org.
Kathy Martin Speaks at McLean Rotary Meeting

Kathy Martin will be presenting "When Beauty Collides With Technology It Creates An Innovative Mode Of Living" at the McLean Rotary Club meeting on Sunday, April 12 at noon. The meeting will be held at Lutheran Church of the Redeemer (1545 Chain Bridge Rd., McLean). For more information, visit www.mcleanrotary.org.
Kids Arts and Crafts Day With Special Guest
The McLean Community Center (1234 Ingleside Ave., McLean) presents "Bunny Tales" on April 11 at 11 a.m. This event, geared for ages 3 – 6, will include arts and crafts projects and a game area. Children can also take a picture with the bunny. The cost is $10 per child, and adults are admitted for free. For more information, call 703-448-8336.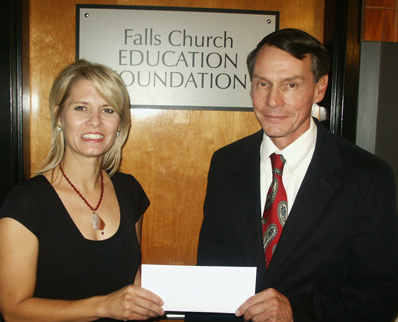 St. Luke Catholic Church Holds Free Concert
The Saint Luke Catholic Church (7001 Georgetown Pike, McLean) will hold a free-entry concert on Wednesday, April 15 at 1 p.m. The concert will feature Elena Gashcho playing the harpsichord, along with a tenor/soprano duo with a cello and organ. For more information, visit www.musicinmclean.org.
F.C. Resident Wins Young Writers Competition
Kaitlin Loftur-Thun of Falls Church was named the winner in the non-fiction category of the Bennington College Young Writers Competition. This year, approximately 2,000 entries were received from around the world.
Loftur-Thun received $250 as well, and was personally congratulated by Dean of Admissions and Financial Aid at Bennington College, Ken Himmelman.
Popular Children's Author Comes to Local Center
Barnes & Noble at Tysons Center (7851 Tysons Corner Center, McLean) will host children's author Janet Stoeke on Tuesday, April 14 at 7 p.m. Stoeke will be autographing her book, "Minerva Louise and the Colorful Eggs." For more information, call 703-506-2937.
Mason Resident Awarded For Volunteer Services
Stuart Feldstein of Falls Church will be awarded the Community Champion award by Volunteer Fairfax and Supervisor Penny Gross. The award is given to an outstanding volunteer dedicated to improving life in Fairfax County by involving community members to address the issues in the county.
Feldstein started a children's chess club at Woodrow Wilson Library and activities to help children get off the streets. He will be presented this award at the 17th Annual Fairfax County Volunteer Service Awards on Friday, April 24, at the Fairview Park Marriott (3111 Fairview Park Dr., Falls Church). For more information, visit www.volunteerfairfax.org.