W&OD Race Results Place Several F.C. Residents
The Washington and Old Dominion (W&OD) 5K race, commemorating the trail's 35th anniversary, was held last Saturday, March 28, and attracted 70 Falls Church denizens out of 450 runners.
While top honors for the men went to Kenyan Elisha Tanui, with a time of 15:51, Falls Church's Rich Manelur placed in ninth with 18:51.
For the women, top prize went to 15-year-old Natalie J. Young of Falls Church, who posted 18:41. Mia Burki, another city resident, came in at 20 minutes.
For more results and information about Saturday's race, visit www.marathoncharitypartners.org/wod/20090328.html.
Local Student Makes Gettysburg Dean's List
Meredith Clarke McEntee of Falls Church, a junior at Gettysburg College, made the dean's list for outstanding academic achievement for the Fall 2008 semester. Students with a quality point average of 3.33 or higher for a semester's work are placed on the dean's list.
Cherry Hill Farmhouse Teaches Culinary Skills
Cherry Hill Farmhouse (312 Park Ave., Falls Church) will host an old-fashioned cooking lesson on Monday, April 6, that will give kids ages 8 and up a chance to prepare food the way it was made in the 18th century.
Participants are invited to grind corn, make bread and churn their own butter. The event runs from 10:30 a.m. – noon. The entry fee is $8 and reservations can be made by calling 703-248-5171.
Columbia Baptist Hides 5,000 Eggs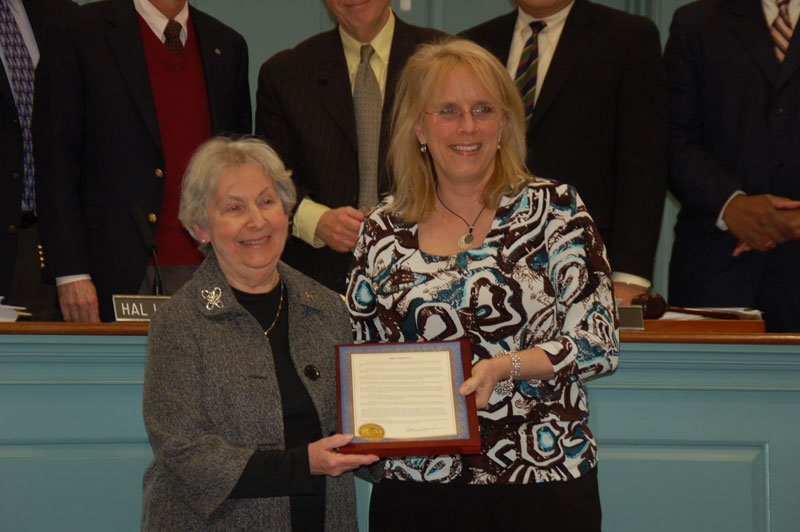 The Columbia Baptist Church (103 W. Columbia St., Falls Church) will hold their annual Easter EGGstravaganza this Saturday, April 4, beginning at 11 a.m. with a 5,000-egg Easter egg hunt. The event will also feature a performance from family entertainer Steve Pennington. The event is free and open to the public. For more information, contact Linda Chenault at 703-534-5700 ext. 263 or lchenault@columbiabaptist.org.
Falls Church Celebrates April FIRSTfriday
The City of Falls Church will celebrate April's FIRSTfriday with events throughout the day on Friday, April 3. Some of the events set to take place are: Art and Frame of Falls Church (111 Park Ave., Falls Church) will host an art exhibit, sale and reception with Paul Levy from 6 – 8 p.m. featuring silkscreen prints, posters, urban murals, small sculpture, a dozen or so small books and a folio of short stories. For more information, call 703-534-4202.
Clay Café Studios (101 N. Maple Ave., Falls Church) will be playing Guitar Hero from 6 – 9 p.m. The Xbox will be set up and all you need to do is strum for some fun with friends and family while you paint pottery or create your glass fusing masterpiece. Specials will be available during the event. For more information, call 703-534-7600.
At Ireland's Four Provinces Restaurant (105 W. Broad St., Falls Church) local Irish Balladeers will sing songs you know and maybe some you don't know. For more information, call 703-534-8999.
Locals Invited to Dig up Cherry Hill's Past
On April 8, kids ages 8 and up will be able to examine artifacts from Cherry Hill's past and become amateur archaeologists as they try to piece together historical remnants found at the Cherry Hill Farmhouse (312 Park Ave., Falls Church).
Participants will also make a Native American medicine bag for collecting their discoveries. There's an $8 entrance fee for participants. The event begins at 10:30 a.m. To make reservations, call 703-248-5171.
Fitness Company Helps El Salvador Students
Staff and members of Vantage Fitness worked together in raising funds for the elementary students of Conchagua, El Salvador. The money was intended to provide the students with schoolbooks, supplies and uniforms for the 2009 school year.
Vantage Fitness Assistant Director of Community Outreach, Ana Rosa Alvarez headed the "Give Them Hope" fundraiser asking both members and staff to donate $10 each for the cause.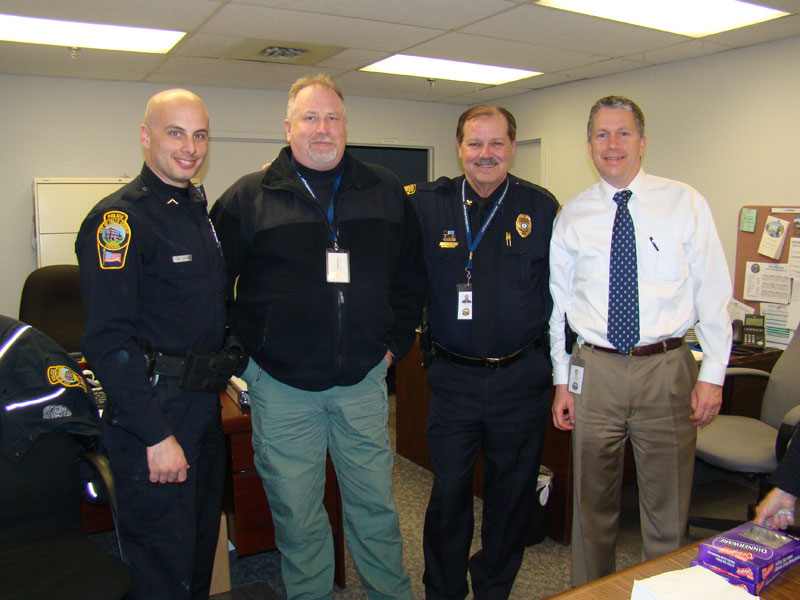 The original goal was to provide just a few months worth of the much needed educational items, but enough money was raised, nearly $2,000, to give each student supplies to last for the entire school year.
Correction: Photo Last Week Had Temple Prog. Director
The caption to a photograph of award winners from Falls Church's Temple Rodef Shalom in last week's News-Press misidentified one person as Beth Silver. That person was, in fact, the Temple's Program Director Anita Thorton.