CJ Hancock, a junior at Bishop Ireton High School in Alexandria used to a life of school and sport, stepped into a new world this February, taking to the catwalk for the first time during New York City's Fashion Week.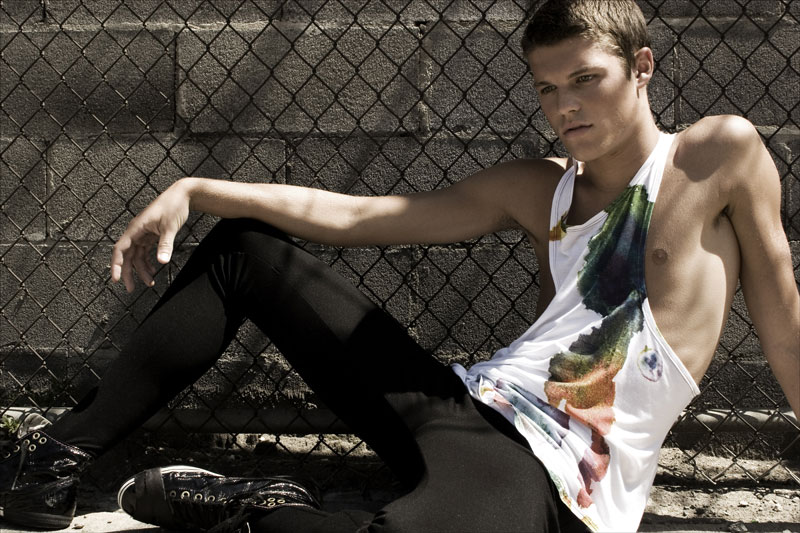 Hancock's first chance to showcase his looks and sport some haute couture threads was at fashion designer Calvin Klein's show toward the end of Fashion Week.
Sporting three outfits, Hancock was the first model of 25 to walk down the runway. Met with flashing lights and a crowd, he said it wasn't as intimidating as being backstage with the other models.
"When I actually got out there, I knew there were celebs like Kanye West, so it was pretty exciting. It was really one of the coolest things I've ever been to. I still don't think that it's really sunk in yet, and the show was weeks ago," Hancock said.
When Hancock first heard word he'd be hitting the Big Apple, he was eager to tell his parents the big news. "I got the call from my agency during my art class, and I wanted to tell my parents in person that I was going to be in the Calvin Klein show. I managed to hold it in all day and it made for pretty interesting table conversation when I brought it up to them that night," said Hancock.
Hancock landed his time in the limelight by a stroke of luck at a baby shower his mother hosted last September. Modeling agent Jackie Hall spotted Hancock at the shower and was surprised to learn he hadn't modeled before.
"He had a young, fresh look and a good head on his shoulders, something good to have in the modeling world," said Hall.
Hall, who moved to the United States a year ago from London, started her own company called JH Scouting. Although running into Hancock was unexpected, Hall took several photos of him and promptly began hunting for the right agency. Ford Models, the largest global fashion talent management company, quickly signed Hancock.
Recently, Hancock was named one of the winners of the second VMAN/Ford Male Model Search, placing him on the covers of the spring 2009 issue of VMAN Magazine – a fashion magazine spotlighting rising models, celebrities and fashion trends.
In the spring issue, Hancock unveiled new looks for the spring along with the four other finalists.
"I always get a little nervous before photo shoots but once your there the photographers pretty much tell you exactly what to do and it's almost impossible to mess up," said Hancock.
Whether he's dealing with schooling or a modeling career, Hancock always has his family there to support him.
"My family has been really supportive with everything. At first I think they were a little skeptical but then we all realized what a big deal this is," he said.
Fashion Week was only the beginning for Hancock. In early April, he will visit New York to attend castings for upcoming shoots as well as see various photographers, stylists, casting directors and magazines.
Currently, Hancock is concentrating on his studies, but plans on pursuing modeling in his free time.
"I definitely think I'm going to ride this out as long as I can. It could really help pay my way through college, and who knows where it will go," said Hancock.