W&OD Celebrates Founding With 5K Race
The Friends of The Washington and Old Dominion Trail (FOWOD) are sponsoring a Washington and Old Dominion Trail 5 K Race on March 28 at 4 p.m.
The FOWOD was established in 1991 as a non-profit citizen's organization dedicated to preserving, enhancing and promoting the historic trail. Through volunteer efforts in fund raising, promotion, educational programming and maintenance, it will help keep the park flourishing. The starting line for this race will be at the Masonic Hall (411 Little Falls St., Falls Church).
This race will celebrate the 50th anniversary of the establishment of the Northern Virginia Regional Park Authority. For more information and to register, visit www.marathoncharitypartners.org/wod.
Local Students Make College Dean's Lists
Victoria S. Hodson, a resident of Arlington made the dean's list at St. Joseph's University for the fall 2008 semester. In order to achieve this honor, the student must obtain a grade point average (GPA) of 3.5 or higher, a B or greater in all classes, and complete at least 15 credits. St. Joseph's is one of only 139 schools to have the Association to Advance Collegiate School of Business business school accreditation.
Ian Meyers and Stephen Browning of Arlington, Tara Benesch of Falls Church and Kelly Hill of Fairfax made the dean's list at Washington University in St. Louis. To qualify for dean's list students must obtain a GPA of a 3.5 or higher and be enrolled in at least 14 graded units. Washington University is known for its excellence in teaching and research.
A Performance for Children And Families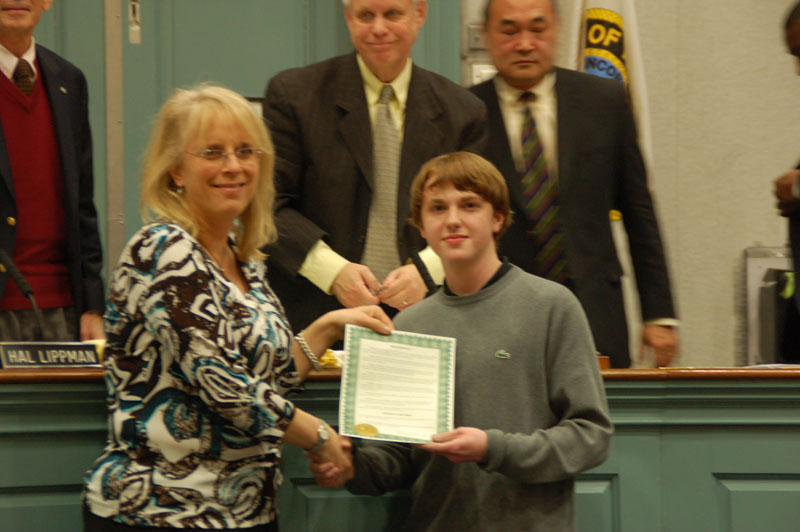 The McLean Community Center (1234 Ingleside Ave., McLean) presents the McLean Kids Series, Laughing Pizza on March 28 at 2 p.m. Dad Billy and mom Lisa combine their award-winning songwriting skills with their daughter Emily's multi-instrumental skills.
In 2008, Laughing Pizza was chosen as a spring 2008 Parent's Choice Approved Award Winner. Creating exciting music, this band is perfect for the whole family. Tickets are $10 for McLean Community Center district members, $14 regular admission. For more information, call 703-790-0123.
Local Artists Needed For McLean Art Festival
The McLean Project for the Arts (MPA) is seeking local artists who want to be considered for a place in their third annual MPAartfest. From the submissions the MPA will choose 40 artists from throughout the Northern Virginia-Metropolitan D.C. area as well as the mid-Atlantic region to participate in this festival.
The deadline for submission is May 1 and should be submitted to the McLean Project for the Arts (1234 Ingleside
Ave., McLean).
Artists will receive a notification by June 1 if selected for the festival. If chosen, the artists will pay a participation fee of $200. For more information, visit www.mpaart.org/artfest.php.
McLean Community Center Recognizes Volunteers
The McLean Community Center (1234 Ingleside Ave., McLean) will host a reception on Sunday, March 29 at 1 p.m., recognizing all their volunteers. During the reception a chosen adult and youth will be awarded the Center's 2008 H. Gordon Randall Outstanding Volunteer Service Award.
Over 100 volunteers will come to celebrate the outstanding service put forth for their community and receive certifications of appreciation and gifts. For more information, call 703-790-0123.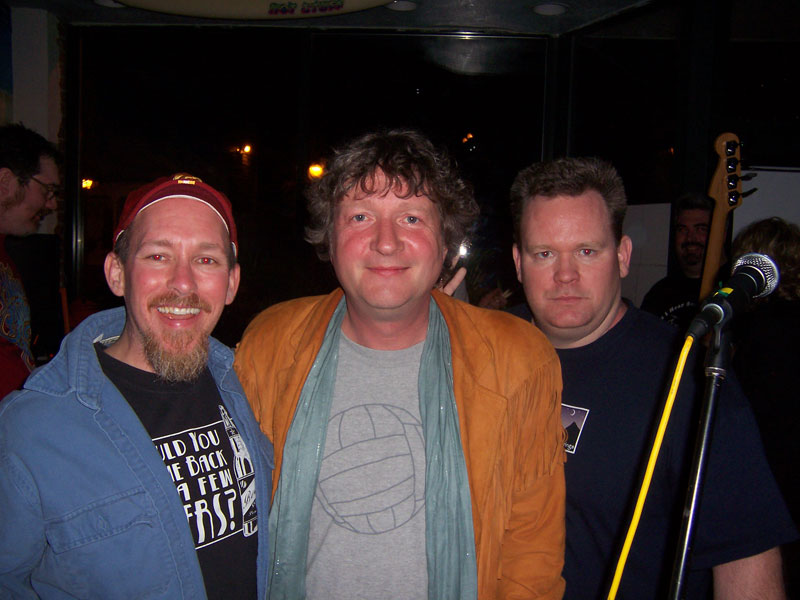 Falls Church Rotary Awards Student Essayists
The Falls Church Rotary Club awarded students from Trinity School at Meadow View for their outstanding essays submitted to their annual Rotary Four-Way Test Essay Competition.
Out of 19 seventh and eighth graders, who submitted a 500 – 1,500 word essay, four students received awards.
Peter Hasson's essay was selected as the first place winner, receiving a $50 award. Theresa DeCelle's essay was chosen as the second place winner, receiving a $35 award and Barbara Brophy and Mariah Naegele tied for third place, receiving a $25 award each.
Local Student Makes University Honor Roll
Lindsey Huizenga, a resident of Falls Church, made the fall 2008 honor roll at Southern Methodist University (SMU) located in Dallas, Texas. To be considered for this, students have to be in the top 15 percent of their class.
Fairfax County Provides Tax Guidance for Citizens
The Mobile Tax Center Van will be at the Fair Lakes Shopping Center Wal-Mart (13059 Fair Lakes Parkway, Fairfax) on March 30 – April 2 from 11 a.m. – 7 p.m. Tax professionals will aid local community members in filing their 2008 taxes electronically and answer questions. For more details, call Emily Swenson at 703-246-3474.
Speaker Presents at McLean Rotary Club Meeting
Pakistani-born lawyer Amina Khan, who is a founding member of the Committee for Global Relief, will host a discussion on the Buxton Initiative at the McLean Rotary Club's meeting at noon on March 31.
The Buxton Initiative is a non-profit organization created after the 9/11 terrorist attacks that provides a safe forum for open, frank discussion on sensitive issues regarding faith and worldviews.
The discussion will be held at the Lutheran Church of the Redeemer (1545 Chain Bridge Rd., McLean). For more information, call 703-760-7007.