Music careers can take a lot of twists and turns over time, dragging artists all over the map. That makes it all the more remarkable that the four gentlemen comprising local rock outfit Big Tow have managed to reunite more than 40 years after first playing together in junior high school in Falls Church.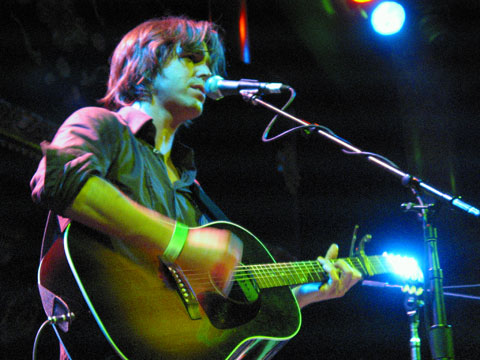 Three of the members can trace their history together all the way back to Whittier Intermediate School.
"It certainly wasn't anything I ever thought might happen," says Dave Cogan, the group's drummer.
But happen it did. Their performing history began when guitarist Jay Von Runnen and bassist Michael Reinemer played in a band together during their middle school days, serving as the entertainment for most of the school dances. They both moved on to Falls Church High School where they met Cogan and current guitarist Scott Lewis. Cogan and Reinemer played together in high school, as did Von Runnen and Lewis, who started a more serious career together after graduating. They roomed together in college and played live gigs around D.C. as a duo, taking the name Big Tow in honor of Little Feat, and carried on together for roughly 15 years.
But just over a year ago, their friendship and fondness for music brought all of them back together some 35+ years after graduating together from FCHS.
"A couple of summers ago, the organizer of our high school reunion asked Jay and I to possibly join up with Dave and Mike's band to play at the reunion," Lewis says. "I happened to be on vacation on the day of the reunion, so Jay and I declined. But that put us in touch with Dave and Mike and one thing led to another."
"I caught one of Jay and Scott's shows at Great Falls Tavern. I really enjoyed their set and the type of music they were playing," Cogan recalls. "[They played] Obscure covers from many genres and very tight harmonies. I approached them about the possibility of adding Mike and I as a rhythm section. We decided to give it a try with a few practice sessions at Scott's home in Falls Church and within a month, Big Tow began gigging as a quartet."
They picked up right where they left off.
"People don't change that dramatically," Reinemer says. "We're all older, but we all have a similar personality and a similar perspective. Of course, most of us have kids of our own." (In fact, Cogan's son plays drums for upstart rock outfit The Influence.)
Together as a foursome, Big Tow plays all over the local circuit — including an upcoming show at Bangkok Bistro in Falls Church on Friday, March 20 — covering an array of songs from the bands they love. Tracks from John Hiatt, BoDeans, Crowded House, John Prine and Steve Earle dot their setlists.
"It's kind of an odd collection of palettes, but it's mostly straight ahead rock and roll," Reinemer says. "Sometimes we'll put our stamp on a tune, but we're not trying to reinvent anything."
While Lewis and Von Runnen once had an agent, the current incarnation of Big Tow has no grand aspirations for a rock-and-roll life on the road. They're just happy to spend their time doing something they love.
"You know how they talk about a runner's high?" Reinemer asks. "When you're lost in a groove or a rhythm, it's like that."
And apparently the company isn't bad either.
• For more on Big Tow, visit www.big-tow.com.