"Book Ends: The Book as Art," at two separate venues with different closing dates.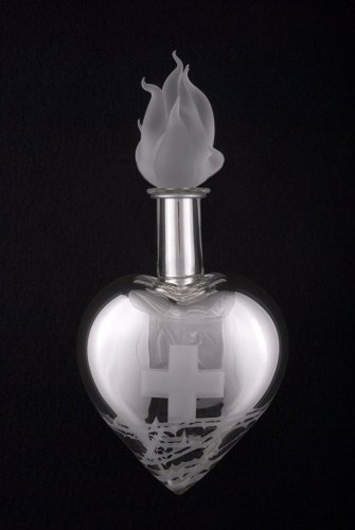 The exhibit runs through this Sunday, Feb. 22, at Target Gallery, in the Torpedo Factory (105 N. Union St, Alexandria). Gallery Hours are noon – 6 p.m. Wednesday, Friday through Sunday, Thursday extended hours noon – 8 p.m. For further information, call 703-838-4565 ext. 4, or visit www.torpedofactory.org/galleries/target.htm.
The exhibit also runs till April 18 at the Pyramid Atlantic Art Center (8230 Georgia Ave., Silver Spring, Md). For further information call, 301-608-9101, or visit www.pyramidatlanticartcenter.org.
So there is no confusion about the situation here: this is a bifurcated show on view at two venues. This is not a traveling show. If you want to see the whole show, you have to do the traveling. A combined total of 56 pieces are on view at the two venues.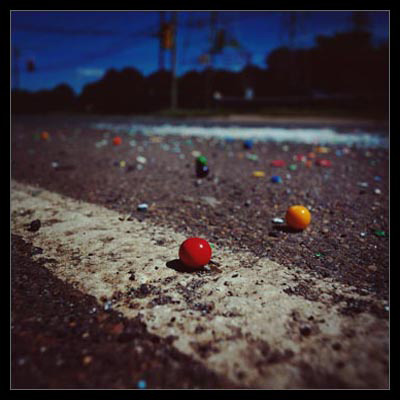 "Book Ends" is, as you might surmise, a show of and about books as art objects. Generally, that means handmade one-offs, or extremely low production books, by artists. Having said that, there are plenty of envelope-pushing concept books, with most of the edgier concept pieces on view at Target Gallery.
Pyramid Atlantic Art Center is dedicated to the art of printing in all its assorted manifestations. The ground floor level is dedicated to printing and paper making (for those wishing to print on handmade paper). For those so inclined, the printing facilities are available on a rental basis for $10-12 an hour, or $35-37 for guided instruction, depending on if you are a member of the facility or not. All in all, it seems like a reasonably good deal for artists needing a well-appointed printing studio. The second floor space is strictly exhibition space and administrative offices. Understandably, almost all of the pieces on display here are print on paper based books.
Book Art in general can be challenging to view as a spectator. Books being a tactile, one-to-one personal type of medium. You can't put an art book in a glass display case and seriously expect people to fully appreciate it. Then again, they're often fragile one-off art objects that have been treated to seemingly unlimited amounts of time and energy in their creation. So you can't blame some artists for their "hands off stance" when offering up the works for display.
To both venues' credit, a number of works have gloves available, leaving viewers free to turn pages as they see fit. Thankfully, we should say; many works that do not allow pawing by hoi polloi require the viewer to literally judge the books by their covers, whatever form that may take. Needless to say the more outlandish formats beg for internal exploration, and when denied, leave the viewer in a frustrated state wondering what is the point of it. Such is the nature of book art on display. Having said that, there are highly entertaining pieces among the mix at both venues.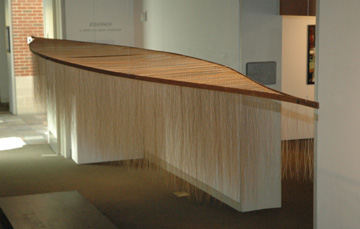 One of my favorites, "Advice, Complaints, Apologies, Refusal" by California artist Ehren Reed, is on view at Target Gallery. "Advice…" is in the form of an old, flat format Rolodex card file, filled with embellished cards. The card features old photos of people, along with snippets of quoting text, all of which has been sewn in place with long thread strands left uncut, flowing out from the sides of the card file. At first glance, the flowing threads seem wacky and completely out of place married with an office organizational device. While there are chapters of sorts, the dialogue/text runs in a loosely cohesive fashion that seems to be best when taken in isolated single-card snippets. By and large, it's the art of backhanded compliments, non-apology apologies and other linguistic slights of hand. Strings attached indeed!
Another witty gem at Target Gallery is "Shorthand" by M. Helsenrott Hochhauser, another Cali artist. "Shorthand" falls into that cavernous category called altered books, which for the uninitiated means a single copy of a mass-produced book that has been artfully embellished, altered or downright abused. "Shorthand" is made from an old Gregg Shorthand manual, turning it into a sort of multimedia collage. Towards the back is a carved out section inlaid with secretarial supplies like paper clips and such. At the very end comes the perspective shift inherent in almost all humor, a sexy lingerie photo is collaged with text that reads, "You don't really have to know shorthand."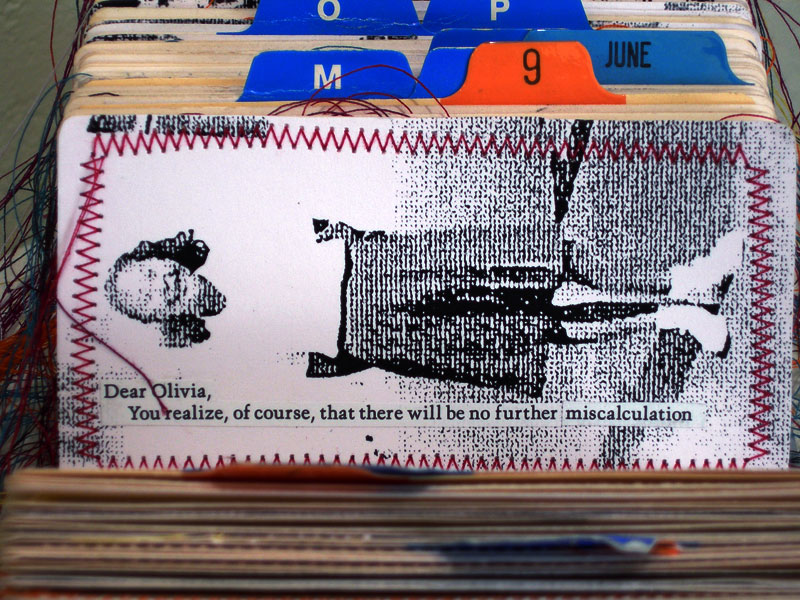 "The Janos Book" by Alex Appella, on view at Pyramid Atlantic, is especially engrossing, recording the hidden history of the Szenti family as told by his then 85-year-old great uncle who was then residing in Argentina. Appella repeatedly asks and answers the question "how long is 90 years?" with telling quips of understanding, revealing along the way a multitude of ways that members of the family have variously attempted to deal with, or run from, their Romanian Jewish heritage throughout the tumultuous 20th century. Janos Szenti says it all with his comment that "we aren't vagabonds, although in this century we have gone vagabonding."
"Pupillary Distance" by Mark Addison Smith, also at Pyramid Atlantic, uses fractured text to tell a saga of eye chart tests, complete with prescriptions for eyeglass lenses. The text is fractured in such a way that make the book almost readable, but not really. Which may be the point of his doctor hoping to find an answer to his vision problems.