Students from George C. Marshall and Oakton High Schools shook up the Statesmen gym-turned-dance floor last Friday, sweating it out alongside Miss Universe, Dayana Mendoza, and Miss Teen USA, Stevi Perry (left), for Marshall's Best Buddies program.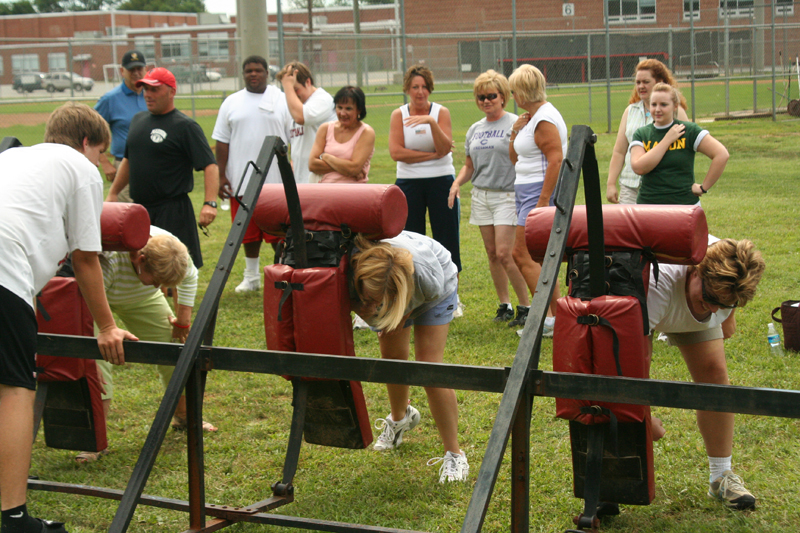 The club encourages one-on-one friendships between general education students and those with intellectual disabilities
"We were fortunate enough that they chose Best Buddies [as their charity to work with]," said Kevin Wallace, a special education teacher at Marshall High School.
Four years ago, Marshall parent Tana Leasure and a handful of students presented the idea for the Best Buddies Club to Principal Jay Pearson and the special education department chair at the time. Wallace said that he's seen drastic effects of the club ever since, which meets every Wednesday. "It's brought my students out of the social shadows."
In turn, Wallace noted that the interactions have increased his students' ability to interpret facial cues, also vouching that it's not just his students who benefit from the club-sponsored events. Their parents, who he said previously felt disconnected from after-school or mainstream social events, now feel a sense of inclusion. Moms and Dads have also witnessed the social results among their children.
"One Marshall parent told me her son used to walk into school with his head down and that she's since seen him in the middle of the cafeteria with friends from all social circles no longer eating alone," said Best Buddies Virginia State Director Allison Coles.
"The response [of my students] can be seen in their smiles as their buddy walks into the room," said Wallace. "It is a look of true happiness."
{gallery}/834/buddys{/gallery}