USAID Director to Speak at Weekly Rotary Meeting
USAID (United States Agency of International Development) Director Mauricio Vera will speak to the Falls Church Rotary Club about his organization's efforts to combat poverty, aid democratic movements and help with disaster relief efforts in nations around the world.
The meeting will be held at Harvest Moon Restaurant (7260 Arlington Blvd., Falls Church) at 6:30 p.m. on Oct. 9.
Taste Teas of India at the Great Falls Tea Garden
Join Parisian-trained chef and tea connoisseur Laurie Bell from 10 – 11 a.m. on Oct. 14 at Cathy's Corner in Great Falls Village Centre (766-C Walker Road, Great Falls) for an educational seminar on the black teas of India. While sampling the tea, learn the history of the teas and how the growing process affects each tea leaf's shape, aroma and color. A fee of $20 per person will be charged. For more information, visit www.greatfallsteagarden.com.
Politics Discussion at Stacy's Coffee Parlor
Join Democracy for America (DFA) members as they discuss various current events and global issues from 7 – 9 p.m. on Oct. 9. DFA meets at this time every Thursday at Stacy's Coffee Parlor (709 W. Broad St., Falls Church).
Hispanic Arts Festival Performs Play
"Huggings," a story about a meeting of two people united by love, told through dance, music and poetry, will be performed as part of the 11th Festival of Hispanic Theatre at the Gunston Art Center (2700 S. Lang St.,Arlington).
The festival serves to promote Hispanic theatre as well as honor Hispanic directors, technicians and actors. The production runs at 8 p.m. Oct. 9 – 10 and at 3 p.m. and 8 p.m. Oct 11. Tickets cost $30 each, or $25 for students and seniors.
Dogs and Their Owners Invited to Dogtober Day
Join dogs and their owners at 1 p.m. on Oct. 11 at Lacey Woods Park (1200 N. George Mason Drive, Arlington) for Dogtober Day, hosted by the Arlington County Park Rangers Unit. The fun will include raffles and canine competitions such as "Best Tail Wagger," "Cutest Costume," "Terrific Pet Tricks" and "Fastest Pooch" in the small, medium and large dog categories.
The cost is $6 per category or $25 for unlimited categories, and a registration form is available online at www.arlingtonva.us (deadline for pre-registration was Oct. 8) or onsite the day of the event. For more information ,call 703-525-0168.
Food, Tunes And Cars At The Fairfax Fall Festival
Interested in food, rides, music and crafts? Come to the 32nd Annual Fairfax Fall Festival from 10 a.m. – 5 p.m. on Oct. 11 in historic Old Town Fairfax (near the courthouse). Over 400 vendors will be present, and the festival will include a business expo, the Great Zucchini and the Rocknocerus for children's entertainment, a Classic Car Show and the 3rd Annual Fairfax Superstar singing competition for participants ages 3-18.
Bach to Rock Shares Rock Passion with Public
Bach to Rock, a music school devoted to fostering musical proficiency at all age levels, will present its student rock band at a show from 4 – 6 p.m. on Oct. 11 at the Palladium Civic Green (1445 Laughlin Ave., McLean). Bach to Rock offers students instruction in songwriting, performance, track recording, musical computer software and band rehearsal.
'King of Pizza' Musical Celebrates Diversity
Creative Cauldron and the Falls Church Arts will present "Martin: King of Pizza," a whimsical musical about the origins of pizza and the positive consequences of celebrating diversity in our communities. The show will be performed at 7:30 p.m. on Oct. 11, and 10:30 a.m. on Oct. 12 at the Center for Spiritual Enlightenment (222 N. Washington St., Falls Church). Tickets cost $12 for adults and $10 for students and seniors.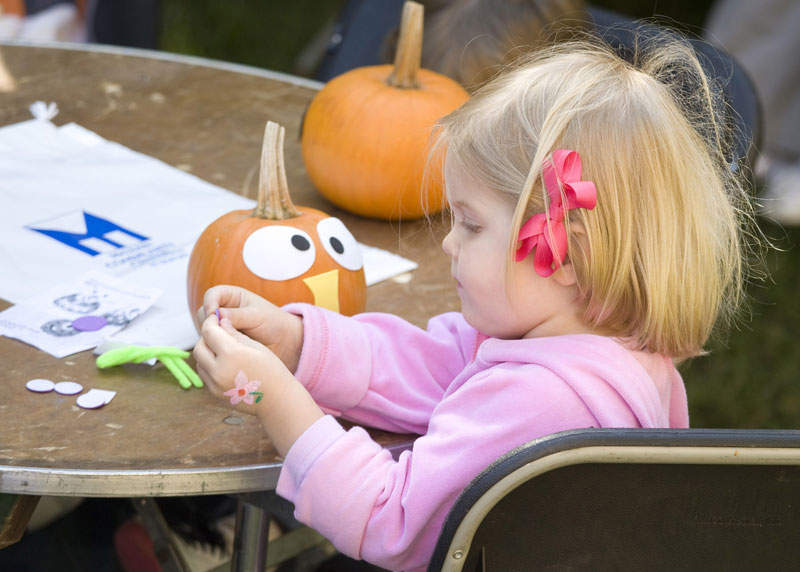 Real Estate Guru Speaks at Rotary Meeting
John Protopappas, president of Fraser Forbes Company, LLC, has acquired, developed and sold commercial and residential land projects valued at over $1 billion. He will speak to the McLean Rotary Club at noon on Oct. 14 in the Fellowship Hall of Lutheran Church of the Redeemer (1545 Chain Bridge Rd., McLean).
Three Exhibitions Displayed at MPAART
Several exhibits are currently featured at the McLean Project for the Arts (1234 Ingleside Ave., McLean) and will be open on select days until Oct. 25. The Emerson gallery showcases works by Jo Smail, and Pat Goslee's exhibition titled "Memory/Full" is in the Atrium Gallery. In the Ramp Gallery Sangbok Lee's "Contemplation on Nature" exhibition is highlighted. Visit www.mpaart.com.
Travel Film Series Presents 'La Manche'
Join in a cinema experience as the McLean Community Center (1234 Ingleside Ave., McLean) shows "La Manche; The English Channel," a film by Monty and Marsha Brown about their explorations of the north coast of France, the Channel and the southern coast of England. This event is part of the Travel Film Series, put on at the community center through April 22. For more information, visit www.mpaart.com.
Alden Theatre Volunteer Service Needed
Teens, those age 16 or older or anyone who would like to volunteer, can get involved at the Alden Theatre at the McLean Community Center. The Alden Theatre needs ushers for both its day and evening performances. Ushers receive free admission to the performances they work, and those who usher at a McLean Kids Series performance may request a complimentary youth admission to the show. Visit www.mpaart.org or go to the community center reception desk to fill out a volunteer form.
Farm Day Comes to Cherry Hill Park
Farm Day will be held from 10 a.m. – 3 p.m. on Saturday, Oct. 11 at Cherry Hill Park (312 Park Ave., Falls Church). Several of the day's events will include pumpkin painting, a petting zoo, horse-drawn hayrides and blacksmith demonstrations. Children will be able to learn different farming skills, and tours of Cherry Hill Farmhouse and Barn will also be offered.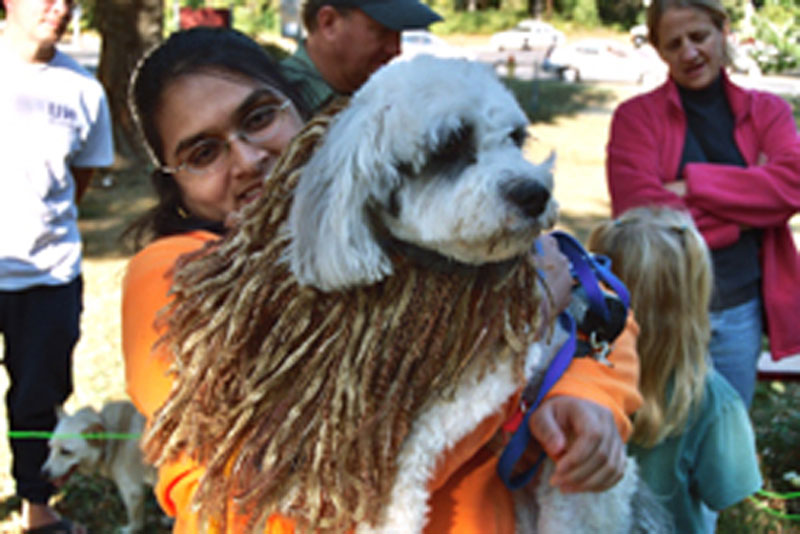 'Pumpkin Tales' Packs Silly, Slightly Scary Punch
Enjoy "Pumpkin Tales," a series of funny and slightly scary stories narrated by storyteller Maison Tailspinner, starting at 7 p.m. on Oct. 15. This evening of fright and delight will be held at Mary Stiles Public Library (120 N. Virginia Ave., Falls Church) and is for all ages and open to the public.
Bluegrass and Bug Spray Underneath the Moon
Come one, come all to the 2nd Annual Moon over the River Concert at the Riverbend Nature Center (8814 Jeffery Road, Great Falls, Va.), where you'll be serenaded by bluegrass music while viewing nature's splendor in the moonlight. The Ashley and Jim Cash Band will headline this year's concert, which runs from 5 – 7 p.m. on Oct. 11. Admission is $8 per person, and children ages 12 and under are free. For more information, visit www.forb.org.
Kids Construct Civil War Forts in Arlington
From 3 – 4 p.m. on Oct. 15, kids will be transported back to Arlington during the Civil War period. The Arlington Historical Society will speak about how and why forts were constructed during the war, and then kids, using dirt and "Lincoln Logs" will be able to design and build their own replica forts. A $5 fee, payable the day of the event and registration (www.arlingtonhistoricalsociety.org) is mandatory. This event will be held at Fort C.F. Smith Park (2411 N. 24th St., Arlington).
Pre-schoolers Learn About 'Ring-tailed Rascals'
Children ages 3-5 and their parents are invited for crafts, story time and a short hike to learn about rascally raccoons and other nocturnal animals of autumn from 10:30 – 11:30 a.m. on Oct. 15 at the Gulf Branch Nature Center (3608 N. Military Rd.,
Arlington). The cost is $3 per child, and registration for the event is available by phone (703-228-4747) or online (www.registration.arlingtonva.us/vsiwebtrac.html).
Paint Downtown for a Howling Good Halloween
Falls Church Arts presents "Paint the Storefronts," a street festival on Oct. 25 where students, parents and merchants can decorate the windows of downtown F.C. businesses. Artists must fill out an application form and submit a color sketch of what they would like to paint by Oct. 15. Drop off the sketch and register at Falls Church Art and Frame (111 Park Ave., Falls Church). Forms are available online at www.fallschurcharts.org.