There are some artists who emerge into the public eye fully-formed, pre-packaged and primed to perform their one and only trick before fading into the background.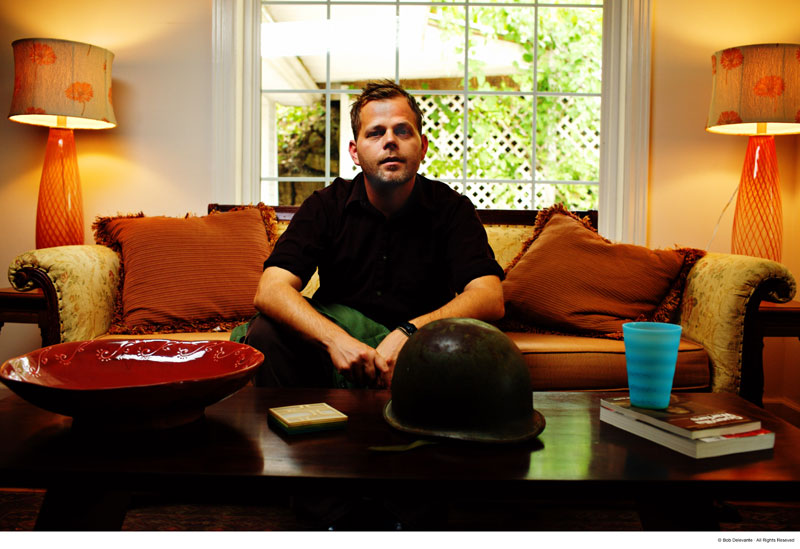 Then there are others who evolve more organically, altering their art away from the watchful gaze of the mainstream audience and maturing their music for a more enduring existence.
Matthew Ryan fits squarely in the latter mold.
A self-described lackluster salesman of his product, Ryan has seldom stood in the media spotlight. Instead, he's nurtured a slow-grown following that identifies with his sober assessment of our world through lyrics inspired by a kind of X-ray vision that allows him to see poignancy at the heart of everything that surrounds him. Such is a skill to be expected of a man who bypasses The Beatles and Bruce Springsteen and prominently lists "hope, love, sex, architecture, betrayal, trust, conflict, airplanes, New Year's Eve and violins" among his influences.
With fans appreciating the intricacy of his work, slowly, steadily, the world began to notice, even without a "For Sale" sign stamped across Ryan's forehead. With each record following his debut with May Day in 1997, Ryan's reach has expanded. Now, following the most recent release of Matthew Ryan Vs. The Silver State, and thanks in part to a frequently updated MySpace page chock-a-block with ruminations and rare recordings, Ryan could finally be on the cusp of something big. Ryan recently scored the third episode for this season of the CW's "One Tree Hill," composing the soundtrack and weaving in his new tune "Some Streets Lead Nowhere."
But the success at this stage of his career also comes with some discomfort according to Ryan, who has always striven for authenticity and marks deeper than dollar signs with his writing.
"I feel that I'm coming into my own and developing in a fashion that I'm proud of and the audience is growing and all those things, but just looking at the industry itself, sometimes I'm just afraid we're like magicians at the turn of the last century. Like entertainment has taken over," Ryan has said, struggling to further articulate a concern that comes at what could be a crescendo in his career. "It's like with every beautiful thing, there's always been some sort of pain. I'm in one of those kinds of spots."
He won't go into more detail on what's specifically vexing him. Groans each timed he's asked to elaborate a little more. There's a measure of mystery to Matthew Ryan's future, but perhaps one thing is for certain – just as throughout his career, there may be even more artistic evolution ahead.
Matthew Ryan performs Sept. 7 at Jammin' Java. Tickets are $15 and the show begins at 7:30 p.m. For more on Matthew Ryan, visit www.myspace.com/matthewryan.