"Modern Love: Gifts to the Collection from Heather and Tony Podesta," at the National Museum of Women in the Arts (1250 New York Ave NW, Washington, D.C). Runs through Sept. 23.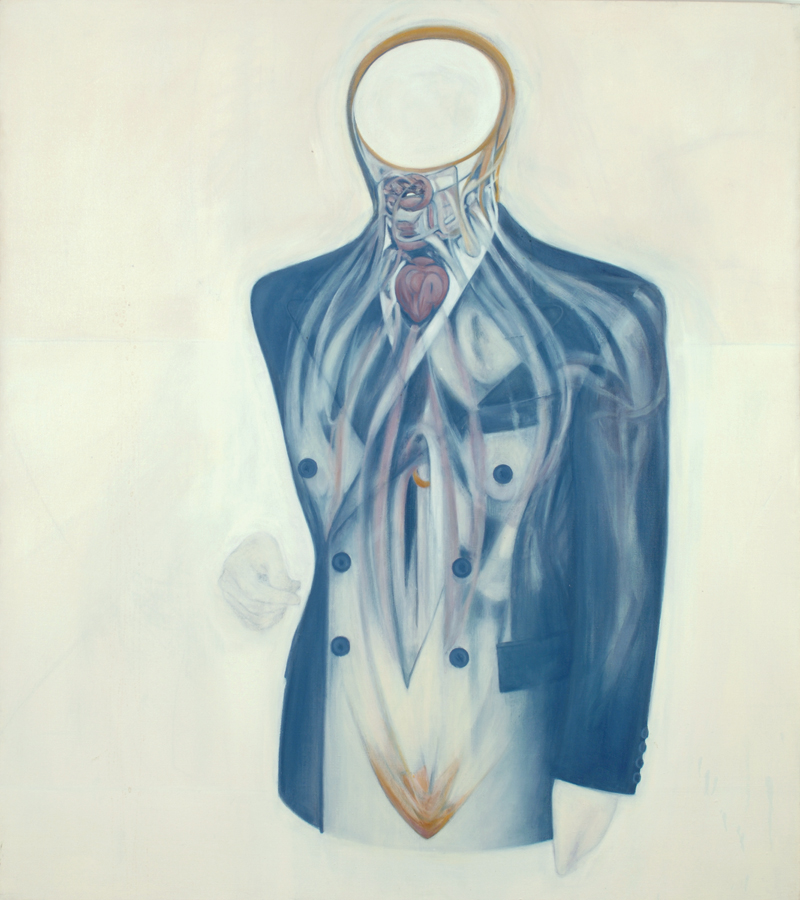 Museum Hours: Monday – Saturday 10 a.m. – 5 p.m.; Sunday, noon – 5 p.m. Regular admission is $8; seniors and students, $6. First Sunday of the month admission is free. For further information call 202-783-5000, or see www.nmwa.org.
"Modern Love" is about Tony and Heather Podesta's insatiable love for modern art. The Podestas' name pops up with regularity on the local art scene, with good reason. In a town that craves connections like a diabetic craves doughnuts, the Podestas – metaphorically speaking – own Krispy Kreme.
Tony Podesta heads Podesta Group (www.podesta.com), the high-powered lobbyist and public relations firm. We could go on and on, but suffice to say that Tony's brother John Podesta was Bill Clinton's White House Chief of Staff for the last three years of his presidency. The Podestas know people ….
What may seem something of a fait accompli, Heather and Tony have also exercised their razor sharp networking skills on the D.C. art scene, and beyond. Taste and money find themselves comfortably at home with the Podestas, who reside in art-filled homes in both D.C., and the greater Falls Church area of Lake Barcroft. As I sometimes quip, "Art is cheap, it's the wall that's expensive."
Even the Podestas can't house all their artistic treasures; rather than hoarding it all, they donate a substantial amount of their booty to worthy museums. Thus the current showing at the National Museum of Women in the Arts. This particular show displays a wide range of tastes, with a definite penchant for innovative techniques and materials.
That said, some of my favorites were done with the fairly traditional techniques of photography, drawing and painting. One of the strongest images here is a small black and white photo by Francesca Woodman (1958-1981) from her Providence, Rhode Island series. The daughter of artists, and Rhode Island School of Design (RISD) graduate, Woodman reportedly produced some 10,000 negatives before defenestrating herself in 1981 at the age of 22.
Generally using herself as a model, Woodman's oeuvre displays a penchant for dynamic diagonals and ethereal figures. There is a strong contrast between the hard materiality of the word around us and the transitory, temporary state of life.
This particular image of Woodman's was executed at the jaw-dropping age of 19, when she was a freshman at RISD. Here we find an angelic white room with diagonals galore leading our eyes first into and then around the image. The floor is dusted white, save for the shadow image of her prone body, with references to Man Ray and his "Rayographs" (photograms to most people); Yves Klein and his blue female body prints; Hiroshima/Nagasaki atomic bomb blast victims burned shadows on pavement; and the very process of photography itself.
More importantly, we see her posing above her own image. Though we can not see above her waist, she clearly seems to be contemplating her own image – in fact, her very existence. The shadow figuration fades to white as if a soul's passing into the after-life were finally captured on film. What makes this image gut wrenchingly creepy is its out-of-body experience vibe. It's as if she is watching her own crumpled body pass from life to lifeless on that New York street side some three years later. Any way you look at it, this is an incisive, engaging and revealing work. Art doesn't get any better than this.
This is not student work, it's the work of a seasoned pro. Little wonder when this image was created, she was about to enter RISD's honors program. One can only imagine what she'd have done with a few more decades of experience.
On a more light hearted note, we find the joie de vivre photograph of Dana Hoey in her image entitled "Bikini Brawl." Here we see two young women frolicking in a teasing, playful way. The girl in black stands with her back to the ocean. Having just received a playful hair slap across the back of her head, her hair forms a wave echoing the breaking wave behind her. We see the perpetrator in action behind her, caught between the past action of her arm and the future fleeing action of her legs. The girl in black has just realized what's been done to her and is about to act.
This momentary floating in time in both figures reminds me of Michelangelo's "David," and his penchant for capturing the initiation of movement and intention. In Hoey's image, we can only see youthful exuberance and excess energy, as we imagine the inevitable light-hearted sandy chase scene that will no doubt follow.
Nicola Tyson provides a series of small graphite drawings entitled "Group #21" that remind me of Bill Plympton's hilarious morphing animated cartoons.
Tyson's canvas entitled "Self Portrait" could easily be a "tweener" image from an animated series. Here we see a double-breasted suit jacket occupied by a woman's torso, giving new meaning to the term. We see snippets of X-ray vision. In places the jacket is opaque and solid, in other areas we can see all the way through to internal organs, or so it seems. Flowing cascades of paint seem like tendons and muscles, yet it plays out as something of a visual double entendre for female genitalia. Mind you nothing is definitively depicted; it's all alluded to.
Oddly, the figure appears headless, and that in some way probably played a part in it's acquisition. Podesta has said he's unwittingly wound up with numerous headless art works. One could speculate that a work life filled with talking heads would lead Podesta to find decapitated figures relaxing.
Whatever the motive, this image is distinctly sans noggin – it's also missing legs, and has only the most rudimentary hands. Tyson's statement is all about the torso. The canvas seems to be deal with the way modern society asks women to fill masculine molds in their working lives, yet remain distinctly feminine inside, and the internal incongruity that causes.
Cathy de Monchaux has two sculptural pieces here, rather elaborate and fetishistic in their sense of binding and pain.
"Don't Touch My Waist" appears to be a belt with brass claws that would bite the flesh of anyone wearing it.
The large and imposing sculpture "Red," with it's red velvet central port, can only be seen as a giant vaginal construction. What exactly she's trying to say is much less clear. Elaborate and beautiful brass castings form the hardware that holds the numerous leather straps; it's unique combination of binding and openness makes in a bit of a conundrum. My best guess has me thinking she's referring to the way love and desire bind us into a state of openness, leaving us horribly exposed and vulnerable to the very core of our being.
If you like evocative challenging art, this is one of the best shows around. It certainly speaks to the Podesta's ability to hunt down good work.
Note: Next to "Modern Love" are the quilted works of Rosie Lee Tompkins. Best description would have them as a cross between traditional quilting and outsider art – or outsider fiber works. They're more free-form and expressive than the traditional rectilinear quilts you're used to seeing.
"The Art of Recycling: the coolest show in town," at the National Building Museum (401 F Street NW, Washington, D.C.). Runs through Tuesday, Sept. 2. Gallery Hours: Monday – Saturday, 10 a.m. – 5 p.m.; Sunday, 11 a.m. – 5 p.m. Admission is free. Call 202-272-2448, or see www.nbm.org. The overall project web site can be found at www.recyclemyoldfridge.com.
Refrigerator art – that being actual refrigerators used as the grounds for a wide assortment of art works. This one has a trade show feel to it, and not all of the fridge doors rank as "art," but there are worthy pieces here.
My favorite was an old rusted Coranado door from the 1950s complete with owners manual dangling from the handle.
Julie Jones of Colorado painted the door with a 50s-style grocery packing pin-up called "Some Like it Hot" complete with Marylin Monroe-esque updraft blowing skirt. Two cutaway views of the appliance's contents reveal a cherry pie and a bottle of milk. It's a humorous, somewhat mocking combination of sexuality and domesticity in the traditional female role model.
Also shown is the DC based artist Michael Stebbins, last seen on the 12th floor of this year's Artomatic. His doors explode outward with a profusion of toy figures as if that bread mold experiment inside had been left unattended a tad too long for safety's sake.
The 38th Annual Labor Day Art Show at Glen Echo Park (7300 MacArthur Blvd., Glen Echo, Md.). This event runs from Saturday, Aug. 30 – Monday, Sept. 1. Visit www.glenechopark.org. Over 200 art works will be on display in the Spanish Ballroom (behind the carousel as you enter the park). Show hours are noon – 6 p.m. The opening reception is Friday night, Aug. 29, from 7 – 9 p.m. Admission is free.