Falls Church artists are currently all over the place. Take some time over the coming week to find their creativity across the region.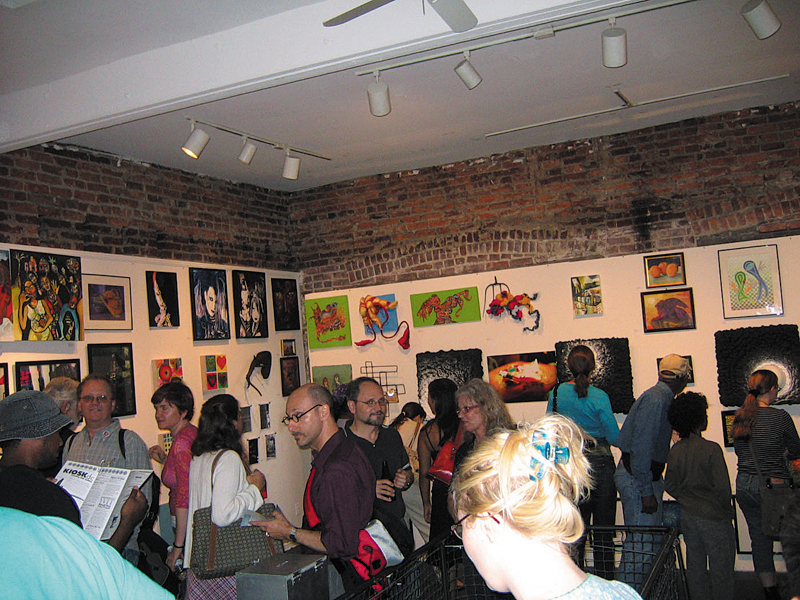 …down at City Hall
Falls Church City Hall (300 Park Ave.). This program runs through July 2008.
Shaun van Steyn's photos fill the basement hallway in Falls Church City Hall. This exhibition hall connects the east and west halves of the notoriously bifurcated city hall interior.
Note: They lock up City Hall around 5 p.m., so make sure you come during business hours.
Bill Abel @ UVA
UVA Northern Virginia Center (7054 Haycock Rd., Falls Church).
Bill Abel shows his watercolors in the Director's Office through December 2008. Simultaneously, Lisa Neher shows her paintings in the Library through summer 2008.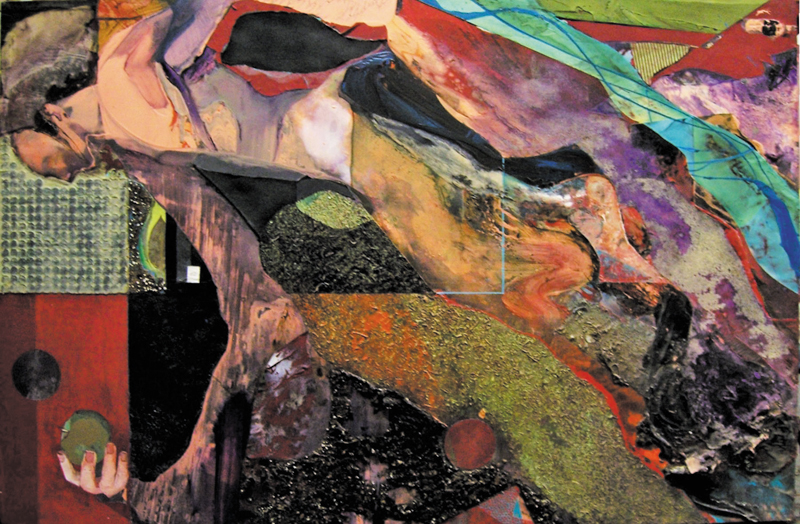 My Space on 7th
My Space on 7th, in the Touchstone Gallery (2nd Floor at 406 7th St. NW, D.C.). Now through August 2. Gallery hours are Wed. – Fri. 11 a.m. – 5 p.m., Sat. – Sun. noon – 5 p.m.
Bill Abel and Bob Morrison are two of the 50 artists in this free-for-all show.
Call 202-347-2787 or visit www.touchstonegallery.com.
Fringe Fest Art Fete
Warehouse (1021 7th St. NW, D.C.). The program runs through July 27.
Bob Morrison, along with Paul Gillis, comprises the two-man show as part of the Capital Fringe Festival. Both photographers are official festival photographers.
The Capital Fringe Festival mostly consists of independent theater productions, acts and performances.
For a complete list of events and more information about the fest, see www.capfringe.org.
All in Black & White
Black and White Photo Lab (1916 Wilson Blvd. # 201, Arlington). Hours: Mon. – Fri. 9 a.m. – 6 p.m. or by appointment.
A group of photographers took photo classes through the Smithsonian Residents program. Included is a sampling of non-photographic art by Falls Church artists. That said, the obvious focus of the show is, in fact, photography, namely Pete Reynolds, Sky Richardson, Christy Gavitt, Hal Davis and Pete McCutchen.
Call 703-525-1922.
Exhibit Yourself
"1460 Wall Mountables" at the DCAC (D.C. Arts Center, 2438 18th St. NW, D.C.). Note: this is a second floor gallery space, with only a doorway on the ground level. The program runs this Friday, July 18 – August 31. Regular gallery hours are Wed. – Sun., 2 – 7 p.m.
The opening night, July 18 between 7 – 9 p.m., promises to have an incredible number of regular faces on the D.C. art scene in attendance, all packed into a small gallery space.
Hot, loud and intense: You can find good art here on the cheap. Artists fill their two-foot square space as best they can, so the walls are packed with art.
The hanging fee is only $10 a space, so prices are low. Largely, this is a fun show for serious artists around town. Look for more Falls Church Artists here as well.
The exhibit is located in the heart of restaurant row in Adams Morgan. For complete details, call 202-462-7833 or visit www.dcartscenter.org.
B-More Fun with Art
Baltimore's Artscape Festival 2008. Runs July 18 – 20.
Artscape is billed as America's Largest Free Public Arts Festival; live performances, art shows and more. The festival includes an ever-wacky Art Car Show.
As long as we're talking Falls Church artists: Kevin Mellema has one drawing in the traveling show "Penned," located in the Pinkard Gallery of the Bunting Center, Maryland Institute College of Art. That show will travel to the Arlington Ellipse and then on to Raleigh, N.C. and other possible venues.
This event is far too expansive to cover entirely; for complete listings, times and places, visit www.artscape.org Click on the various disciplines around the circle graphic on the title page.
Note: there is a 50-percent discount for Amtrak travel to the venue. If you're so inclined, then click on that title-page center graphic for details.
Artist Opportunities
League of Reston Artists hosts a judged art show at the U.S. Geological Survey building in Reston.
The judge for this event will be one of the biggest names on the D.C. art scene: Jeffry Cudlin, the Director of Exhibitions at Arlington Arts Center.
Cudlin also writes award-winning art criticism for the City Paper and his arts blog, hatchetsandskewers.blogspot.com. If you got the chops to put your art in front of a good judge, this is your man.
Received entry deadline is July 25. Delivery of accepted works will be July 31. Entrants must be members of LRA, or join ($15 – 40 per year), with an entry fee of $15 pre-event or $20 at the door.
See www.leagueofrestonartists.org for forms and complete information or call 202-607-6223. You can also send an e-mail to: cparsons1@aol.com.
I must say: the LRA does more with no real home than just about anybody else around town does. Somehow, they manage to put on art shows almost every month and have an exceptionally informative web site.