City Implements Holiday Schedule for July 4
The following City of Falls Church services will be closed on July 4: City Hall, Community Center, Courts, DMV Select Office, Mary Riley Styles Public Library, Schools, Senior Center and Sheriff's Office. The George Local Transit Service will not run, and there will be no Friday trash and recycling pickup. Friday's pickup area will be collected on Thursday with the regular Thursday collection area. For more information, call 703-248-5081.
Marshall HS Baseball Coach Retires
Baseball Head Coach Jim Jullien of George C. Marshall HS has recently announced his retirement after four years with the Statesmen. The Athletics Department at Marshall is looking for an immediate replacement, and résumés may be sent to Joe Swarm, the Director of Student Activities and Athletics.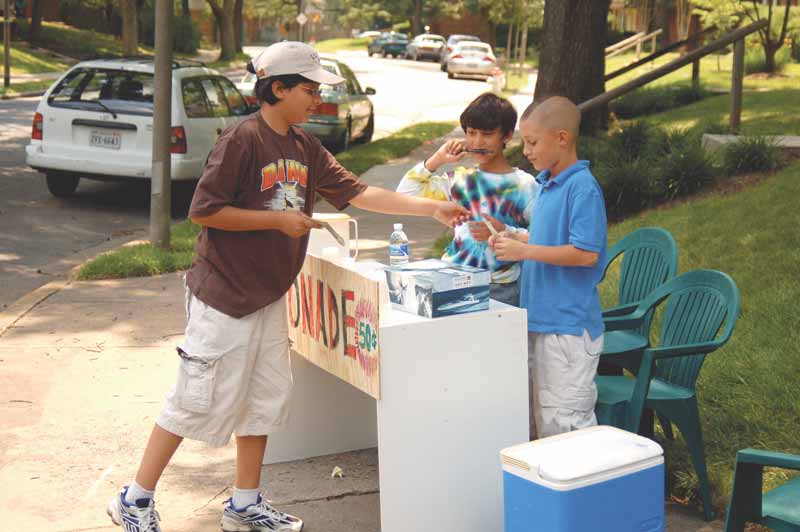 Don Beyer Volvo Trades Oil for Blood
Don Beyer Volvo held a blood donation on June 20 in honor of World Blood Donor Day and in response to a blood shortage across the country. A total of 46 employees and customers donated blood in the dealership's new car showroom, for which they received a free oil change or free gasoline. Approximately 40 pints of blood were given to the American Red Cross.
Parent Allies for Student Success Holds First Graduation
The graduation for the first class of Parent Allies for Student Success (PASS) will be held June 27 at the Holiday Inn Ballston (4610 N. Fairfax Dr., Arlington) at 2 p.m. PASS is an outreach program of the NAACP-Arlington that helps parents to advocate for their children's education. This class of PASS was trained by George Mason University professors Dr. Sylvia Sanchez and Dr. Eva Thorp. For more information on PASS or the graduation ceremony, contact Tony Camp at 703-979-3200 or tcamp@gmu.edu.
McLean Businesses Recognized by Fairfax Chamber of Commerce
At the 2008 Fairfax County Chamber of Commerce's Annual Chairman's Luncheon on June 19, two of the four Annual Business Awards were presented to members of the Greater McLean Chamber of Commerce: Wheat's Landscape and Jim Wordsworth of J.R. Stockyard's Inn.
Wheat's Landscape, which was founded by Mike and Mary Wheat in 1978, is the largest full-service residential lawn and landscape company in Northern Virginia. Wheat's Landscape was awarded the Spirit Award by the Greater McLean Chamber of Commerce in March and received a Blue Diamond Award from the Fairfax County Chamber of Commerce.
J.R. Stockyard's Inn in Tysons Corner is a restaurant owned by Jim and Karen Wordsworth. Jim Wordsworth represents Virginia on the Board of the U.S. Chamber of Commerce and was recently elected Vice Chairman of the Board for the Southeast Region. The Greater McLean Chamber of Commerce announced him as Outstanding Business Person of the Year in March, and he also received a Blue Diamond Award from the Fairfax County Chamber of Commerce.
Broadway Actor Visits Local Church
Singer and storyteller Charles Holt, who has appeared on Broadway in The Lion King, will perform at the Celebration Center of Religious Science (2840 Graham Rd., Falls Church) on June 29 at 1:30 p.m. He will also provide the music at their 11 a.m. service. Registration for the event is online at www.celebrationcenter.org. Tickets are $25 in advance and $30 at the door.
Traditional Bastille Day Celebration on July 14
Ici Urban Bistro (806 15th St. NW, D.C.) will celebrate Bastille Day with the first annual Servers Race and Wine Tasting, which will be provided by the French Wine Society. At 6:30 p.m. on July 14, servers will participate in a traditional race in which they stack wine glasses on their trays and run toward the finish line. Ici Urban Bistro's Bastille Day celebration is free and open to the public. For more information or to make reservations, contact the restaurant at 202-730-8700 or visit www.iciurbanbistro.com.
Colonial Personality Workshop
The Claude Moore Colonial Farm will present a Colonial Workshop on First Person Interpretation in which they will show how to speak and act like an 18th-century colonist. The workshop will be led by the Farm's interpreters and will cover training, practice and improvisation skills. It will be held July 8 at 6 p.m. at the Claude Moore Colonial Farm (6310 Georgetown Pke., McLean). The workshop is $5 ($3 for current members and volunteers), and reservations can be made by contacting Katie Jackson at kjackson@1771.org.
Seminar on Cognitive Rehabilitation
The Northern Virginia Chronic Fatigue Syndrome (CFS) and Fibromyagia (FM) Support Group will present a lecture by speech language pathologist Joan Green on July 19 from 2 – 4:30 p.m. at the George Mason Government Center (6507 Columbia Pke., Annandale).She will discuss technology, resources and strategies that stimulate cognition, such as computer softwares and tools that help with organization and memory. The event is free. For more information, contact 703-968-9818 or visit www.geocities.com/cfsnova.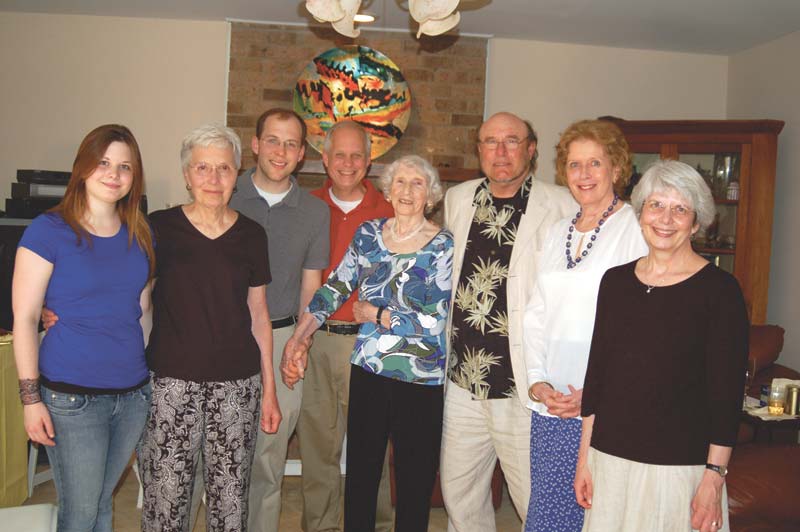 Falls Church City Police Seek Information
Falls Church City Police are looking for assistance in identifying suspects responsible for stealing two skate ramps from the City's skate park, in the 200 block of Little Falls St. The ramps were stolen between June 9 and June 11, and the two ramps have a total value of over $1.2 million. Crime Solvers will pay up to $1,000 for information on this case. Anyone with information is asked to call Falls Church City Police at 703-241-5053 or Crime Solvers at 703-534-7867 for anyone wishing to remain anonymous.
NOVA Toastmasters Holds Year-End meeting
The NOVA Toastmasters International Club held their last meeting of the year earlier in June. The club held elections for the 2008-09 Executive Committee, electing Joe Ligaya to President. The rest of the committee is comprised of Vice President of Education Amjad Hossain, Vice President of Membership Peter Nee, Vice President of Public Relations Ramesh Purohit, Secretary John Nusen, Treasurer Chang Ki Hong and Sergeant-at-Arms Cris Birch.
Volunteer Management Workshop
The Northern Virginia Association for Volunteer Administration (NVAVA) will present a volunteer management workshop entitled "Attitude is Everything" on July 17. The workshop will feature a talk by Rita Gworek, a certified image consultant, who will discuss the message one's image conveys. The program will be held at the Fairfax County Government Center (12000 Government Center Pkwy., Fairfax) at 10 a.m. Reply by July 10 to Emily Gibbs at 703-246-3809 or egibbs@volunteerfairfax.org. It is open to all who manage volunteers and is $15 at the door (free for current members). For more information about NVAVA, visit www.nvava.org.