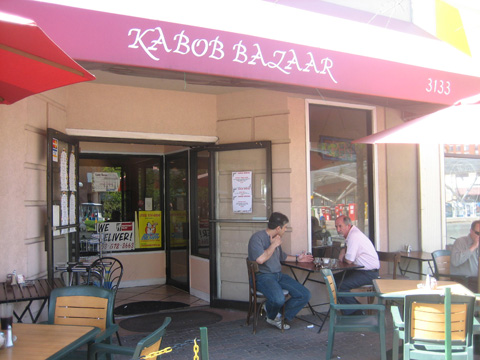 If you're looking for local fine Italian dining without a Metro ride all the way into D.C., then look no further than Villa Mozart.

Located in the heart of Old Town Fairfax, Villa Mozart is a choice destination for those looking to enjoy a candle-lit dining experience replete with impeccable presentation.
I recommend making a reservation before you even think about setting foot into Villa Mozart. Around the evening hours, patrons pack into the quaint-sized restaurant. If you'd like to avoid the crowd, keep in mind they also offer a private dining area and a customizable menu for business or personal occasions.
The crowd is there for a good reason, however, namely the restaurant's sensational cuisine and service.
The wait staff catered to our ever whim, with a smile and treated us as though we were their only customers of the night. It was a feeling that made the atmosphere all the more enjoyable.
The menu options are plentiful. From unpronounceable Italian-named delights, to more familiar comfort food favorites like ravioli and risotto, Villa Mozart's menu selection touched on all of the food type's highlights and then some. However, don't let the menu intimidate you. Most of the options are just fancy words for some amazing sort of pasta or another, guaranteed to satisfy via fantastic flavor.
We began with Caprese ($11), Napoli buffalo mozzarella with fresh marinated tomatoes, Cerignola black olives and basil. The serving size was just the right amount to whet the appetite of about four people. The real rule here at Villa Mozart is quality over quantity.
I continued with the Gli Gnocchi ($16). These bite-size dumplings were stuffed with Yukon gold potatoes and topped with fresh tomato sauce and basil. Here, the encore appearance of the Napoli buffalo mozzarella, a few chunks placed here and there, complemented the sauce for enough fresh cheesy flavors without commercializing its authenticity.
One of my guests settled for the Pappardelle ($18) with a venison ragout and wild mushrooms. With melt-in-your-mouth tenderness, the deer meat stew-style sauce over ribbon-wide pasta revealed itself as a wonderfully tasty surprise. Another of our number went for the more traditional Ravioli ($18). Filled with white polenta and sottocenere truffle cheese, this sealed pasta was served drizzled with a lagrein sauce, an ingredient most commonly used in red wines.
At Villa Mozart, every flavor was right-on-the-money, hit-the-spot amazing. Not to mention, the whole visit was an experience itself. Returning from the powder room to napkins taken off our chairs, refolded and placed on the table by our waiter, Villa Mozart's staff was there to cater in every way possible. So, unless you don't enjoy being catered to or served delectable Italian dishes, visit Villa Mozart for an unforgettable taste that will leave you wanting more.
Villa Mozart
4009 Chain Bridge Rd.
Fairfax, VA
703-691-4747
Lunch: Monday – Friday: 11:30 a.m. – 2:30 p.m.
Dinner: Monday – Saturday: 5:30 – 10 p.m.