THE WIZARDS, winners of the Falls Church Rec League Boy's 9-10 Basketball League, pose for a picture after winning the championship. The team posted a phenomenal 18-2 record. Pictured from left to right are Daniel Schlitt, Jordan-Patrick Stapleton, Brandon Ward, Grant Goodwin, Matthew Dassira, Eddie Donnellan, Robert Guenther, Brian Golab, & Sebastian Lillo. The coaches are Dave Guenther & Danny Schlitt. (Photo: Courtesy Edward Stapleton)

Congressional Schools Go Gold In MATHCOUNTS
A group of 7th and 8th grade students at the Congressional Schools of Virginia (3229 Sleepy Hollow Rd., Falls Church) won a gold medal in MATHCOUNTS, a national math competition for middle school students. The students had to take at least five of every six math challenges each month and score 80% or higher. They passed their final test, the "Ultimate Math Challenge," and attained the highest medal possible. The students will receive a banner in recognition of their achievement.
All You Want to Know About Garden Mums
The Old Dominion Chrysanthemum Society is presenting a one-hour, hands-on descriptive program with Q & A by Chrysanthemum judge and award-winning grower Normandie Atkins on "All You Want to Know About Garden Mums" on Sunday, April 13. She will be discussing soil preparation, supplies needed and initial/seasonal care. The meeting will take place at the Falls Church Community Center (223 Little Falls St., Falls Church) starting at 2 p.m. Open to the public with free admission and refreshments. For more information, call Jim Dunne at 703-560-8776.
Brass and Bagpipes
On Friday, April 11, the Washington Symphonic Brass, along with Charlie Glendinning on the bagpipes, is playing an evening of works ranging from Renaissance to Contemporary. The concert, featuring music of vitality, harmonic purity and swinging rhythms will take pl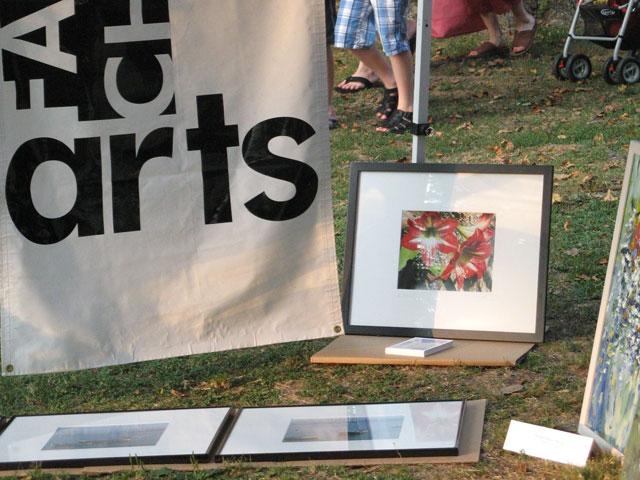 15 for seniors and military and $10 for students. For more information, call 703-356-0670 or visit www.wsbrass.org.
Harpsichord Recital
Joseph Gascho is performing a harpsichord recital on Wednesday, April 16 at 1 p.m. The half hour program, taking place at the Saint Luke Catholic Church (7001 Georgetown Pike, McLean) is free and open to the public. For more information, call 703-356-0670 or visit www.musicinmclean.org.
Buddhist General Program Classes
For those looking to expand their inter-religious diversity, American Buddhist nun Gen Kelsang Varahi is holding general program classes designed for beginners, involving introductory lectures and meditations. The focus is on "Understanding the Mind," as the Buddhists hope to achieve transformation through understanding the nature of the mind. Open to all with a $12 contribution requested. The classes will be held on every Monday in April from 7 – 8:30 p.m. at the Griffing Center (3800 Fairfax Dr., Ste. 5, Arlington). For more information, go to www.meditation-dc.org or call 202-986-2257.
Olsson's Celebrates National Poetry Month
Olsson's bookstore in Old Town, Alexandria (106 S. Union St., Alexandria) is celebrating April being National Poetry Month by inviting customers to come in and read their favorite poems or originals every Thursday in April. Customers are allowed to read their own poetry and/or a poem of their choice. For more information, call 703-684-0077.
Get Fit With Falls Church Running Club
Those looking to get into shape for the summer months now have a chance with weekly runs with the Falls Church Running Club. Every Saturday at 7 a.m., runners meet at Vantage-Fitness (402 W. Broad St., Falls Church) for a morning run. The event is sponsored by Vantage-Fitness and Metro Run & Walk. For more information, call Glenn at 703-241-0565 or e-mail him at Glenn@Vantage-Fitness.com.
Creative Supportive Communities for All
In an attempt to create a community hospitable to residents of all ages, Fairfax County and community partners are sponsoring a community forum entitled "Reinventing Your Neighborhood: Creating Supportive Communities for All Ages" on Saturday, April 12 from 8 a.m. to 1 p.m. at the Fairfax County Government Center (12000 Government Center Parkway, Fairfax). Seven neighborhood-based service organizations designed for elderly residents will be explored, with speakers describing the organizations. The forum is free, but reservations are required. To register, call 703-324-7746 or e-mail april12@fairfaxcounty.gov.
Elementary School Hoopsters Set to Tangle
In tribute to the NCAA Final Four just passing, faculty players from Shrevewood and Lemon Road Elementary Schools will clash at George C. Marshall High School (7731 Leesburg Pike, Falls Church) in a charity faculty basketball game on Friday, April 11. The proceeds of the event will be going to the St. Jude Children's hospital. Doors open at 5:45 p.m. with tip-off at 6:30 p.m. Tickets will be available at the door, $2 for adults and $1 for children. The Fairfax Falcons, a wheelchair sports league, may also be making a special halftime appearance.
An Evening of Live Audio-Visual Performance
For those sick of the traditional Shakespearian theater, Gallery5 studios (200 W. Marshall St., Richmond) is offering a night of the potential future of theater – the audio-visual performance. Artists, musicians and filmmakers will be "exploring the sensual synthesis of sight and sound." Feautring Detroit original A/V unity Shenanigans.tv. The event will take place on Friday, April 11 at 8 p.m., with tickets costing $3. For more information, visit www.gallery5arts.org or call 804-644-0005.
Falls Church City Council Candidates Forum
Seven candidates running for three positions on the Falls Church City Council are coming together for a City Council Candidates Forum on Wednesday, April 16 at 7:30 p.m. Sponsored by the League of Women Voters of Falls Church and the Village Preservation and Improvement Society, the event is open to all citizens with questions for the hopeful City Council members. The forum will be taking place in the City Council Chambers (300 Park Ave., Falls Church). The News-Press plans to run a Voter's Guide for the elections in its May 1 issue.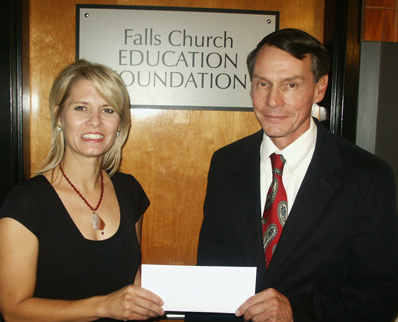 United Methodist Silent Auction
The Graham Road United Methodist Church Preschool (2929 Graham Rd., Falls Church) is holding its 3rd Annual Silent Auction on Saturday, April 12 from 5:30 – 8 p.m. The auction features donations from more than 100 local and national businesses, including sporting event tickets, restaurant certificates and goodie baskets. Refreshments will be served. For more information, call 703-573-4451.
FC Residents Nominated for Service Awards
Two groups and five individuals from Falls Church have been nominated for a Fairfax County Service Award, which will be awarded on the morning of Thursday, April 24. Citizens Jennifer Bermudez, Ira Kirschbaum, Margaret Ann Reeves, Liza Ruiz and Charles Woody were nominated for individual awards. The Lord of Life Renovation Group and the Students of the Congressional Schools of Virginia were the groups nominated for group awards. The award ceremony will be taking place at 8 a.m. on April 24 at the McLean Hilton (7920 Jones Branch Dr., McLean), with Dr. Alan Merten, the president of George Mason University, serving as this year's keynote speaker. Tickets cost $35 for individuals. For more information, visit www.volunteerfairfax.org.
Fundraiser for Haitian Orthodox Mission
The Holy Ascension Orthodox Church (500 W. Annandale Rd., Falls Church) is hosting a fundraiser for the Haitian Orthodox Mission on Friday, April 11 at 7 p.m. Fr. Gregory Williams will speak about the Mission's work and current events in Haiti. Haitian folk art and coffee will be available for purchase and refreshments will be served. There will also be a raffle. For more information, call 703-847-8178.