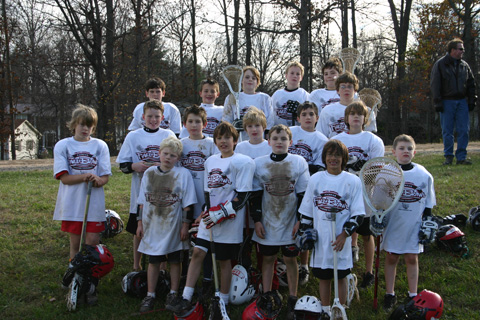 The No. 4 George Mason High School girls varsity lacrosse team lost to No. 5 Potomac Falls in the opening round of the Dulles District playoffs last Thursday, ending a year that saw the team finish 8-6 in the regular season.
Catherine Duarte and Sally Blakemore each tallied multiple goals for Mason, sending the match to overtime at 5-5, but Potomac was able to earn the win in the extra frame and advance in the tournament.
The loss to Potomac Falls was the final game for five Mason High seniors who will graduate this spring: Duarte, Adina Pollack, Elena Martinez, Nicole Jacobs and Paige Tuck.
The future appears quite bright however, as the Mason JV team finished an undefeated 5-0 in the Dulles District this season, amassing a record of 7-1-1 overall under head coach Megan Coulter.
Mason Boys Can't Best Loudon County
Nick Kuipers and John Mann each scored two goals for the Mustangs, but it wasn't enough as the team's season ended with a 9-7 defeat at the hands of Loudon County.
"We had a number of unforced turnovers and had some trouble catching and throwing," Mason Head Coach Richard Costello said. "It was a very competitive, physical game and we were in it until the end."
Tim Koning (named to the All-Dulles District Second Team) made 14 saves in goal for the Mustangs.
The game last Thursday was the last for four Mason seniors, including leading scorer Will Stewart.
"We will definitely miss him next year," Costello said. "I wish we had more kids like him." Stewart will attend the University of Virginia in the fall.
Andrew Walden (UVA), Graham Downey (Virginia Tech) and John Ehrenzeller (Rochester Institute of Technology) will also graduate this spring.