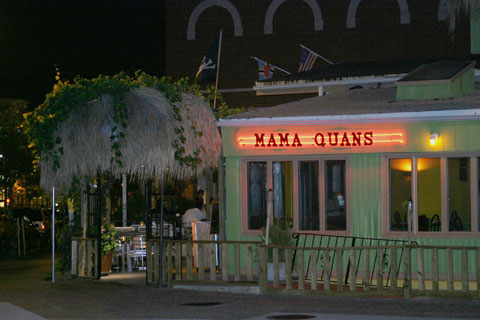 Full disclosure time: I like chili. I really like it. In fact, with the exception of milkshakes, I can not think of anything which is not enhanced with the addition of chili. Add chili to a hamburger – delicious. Top a baked potato with some chili and cheese – exquisite! You can even spruce up that Sunday morning brunch by covering your western omelet with healthy serving of chili. Surely, chili is the food on which Zeus himself would dine as he rained down lightning bolts from atop Mt. Olympus! I digress.
Sadly, with all of its tasty virtue, chili suffers from a 'blue collar' stigma that prevents it from being elevated to true 'gourmet' status. Sometimes, I wonder as to whether or not the wealthy can even enjoy chili. I find it hard to picture Thurston Howell III seated at his twenty foot oak table, in the middle of a cavernous dining room, delicately raising a silver spoon of chili to his affluent mouth (with his pinky out, of course). Then again, perhaps chili is not meant to be enjoyed in such lavish settings. Maybe 'blue collar' foods are best enjoyed in a comfortable location with friendly surroundings. Established in 1960, the Vienna Inn is the perfect destination for anyone seeking to enjoy inexpensive blue collar eats in a casual laid back atmosphere.
Aside from a few internal renovations here and there, the Vienna Inn remains largely unchanged through the years. With its old-fashioned shutters and overflowing flower beds, the cottage-like building seems out of place amongst the hustle and bustle of the always congested Maple Avenue stretch of route 123. Inside, the quaint cottage façade reveals a lively tavern where guests enjoy $1.50 domestic drafts and some of the best chili dogs on the east coast. The interior is loud, smoky, and on most nights crowded. If you are looking for an intimate evening for two, this might not be the best spot. The Vienna Inn is a dive, but with its rich history, friendly management, sarcastic waitresses, and "at home" feel, it is so much more. It's a hangout – a place to meet up with a buddy to catch a ballgame. It's a hideaway – where you can shed the tie and uptight corporate attitude and unplug from the frenzied 9 to 5 world. For those who grew up in or around the town of Vienna, dining at the Inn is almost right of passage, especially for those involved in youth sports. The walls are littered with various photos, plaques and trophies from local sports teams – and the tables are crammed with little leaguers, high school athletes and of course 'well-past-their-prime' adult league softball players.
The menu is brimming with heart stopping greasy goodness – beer battered onion rings, gravy fries, Buffalo wings, and burgers. And, while the Vienna Inn also offers an assortment of soups, salads and sandwiches, the most popular item on the menu is the most certainly the chili dog. At a mere $1.50 the dog comes topped with mustard, diced onions, melted cheese, and naturally, Cincinnati style chili. Of course, what self respecting blue-collar bistro would be complete without also serving up the mighty chili mac (Cincinnati chili, beans, diced onions and shredded cheese all atop a plate of spaghetti noodles)! A cautious word to first time customers, the wait staff at the Vienna Inn is known for their cantankerous 'charm.' Good natured wisecracks can quickly turn to genuine irritability when faced with rude and impatient customers. If however, you remember to act polite and practice patience (especially on busy nights – which is just about every night); they will treat even a greenhorn as though they are longtime regulars.
Most will agree that that ambiance is every bit as important to the dining experience as the food which is served. In this case, the Vienna Inn is the perfect marriage of a relaxed atmosphere and 'blue collar' cuisine. Open for breakfast, lunch and dinner, the Vienna Inn is a laid back dining experience that serves up more than just chili dogs and onion rings – it also offers up generous portions of nostalgia and fun. After all, everything is better when you add chili.