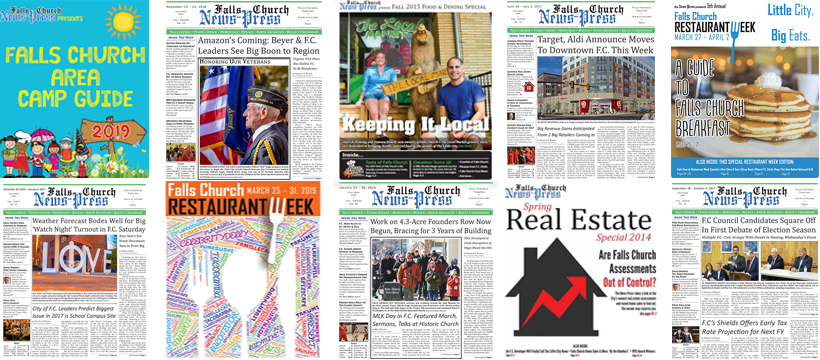 Since 1991, the News-Press has been on a mission to provide independent and honest journalism to the Falls Church community. We recognize and appreciate the support the City, its businesses and residents have shown us for the past 28 years.
Now, we need your help to continue with our mission.
Unlike many other news organizations, we have not put up a paywall because we want to keep our journalism free and open to our readers. Putting out a weekly, independent newspaper, along with maintaining and growing our digital presence, takes a lot of time, money and hard work to produce.
If you find value in our work and believe the News-Press contributes to the betterment of the Falls Church community, please consider becoming a member today and help us keep you informed on all the happenings — big and small — in The Little City.
Never before has the fight to ensure a free press been more important.
Thank you.
(Monthly members get the News-Press merch listed below plus exclusive member-only offers including access to exclusive mixers and networking events, discounted or free tickets to Little City performances plus many more member-only opportunities! )
[Looking for Gift Memberships? Click here!]
Become a monthly member of the News-Press:
THE LITTLE LITTLE CITY PLAN: $8Every little bit helps! Even the smallest support helps the News-Press continue its mission of giving the Little City and its residents the coverage it needs. And to show our appreciation, you get a totally sweet magnet that you can slap on your fridge, car, locker — ANYWHERE — to show off your support of the mighty News-Press! THE FOUNDING PLAN: $19.91For close to 30 years, the News-Press has been delivering FREE community journalism to the doorsteps of F.C. residents, every Thursday, for close to 2,000 consecutive weeks. A lot has changed since 1991 including rising print and delivery costs, higher rent and not to mention, THE INTERNET. Become a Founding member and receive a T-shirt that'll be stylish today and 30 years from now. THE HISTORIC PLAN: $35When the News-Press was founded, the State Theatre was an out-of-commission movie theater, George Mason was grades six through 12 and there was no Taco Bell in Falls Church. So much has happened in the past three decades and we've been there for it all. Grab the Historic Plan and grab a historical view of The Little City, seen via The Front Pages: The First Five Years of the News-Press. THE BIG LITTLE CITY PLAN: $50For $50 a month, you're going above and beyond in your support of the News-Press, allowing us to continue going above and beyond in our coverage of the Little City. Because of your BIG generosity, you get the BIG plan including our News-Press magnet, T-shirt and a copy of The Front Pages: The First Five Years of the News-Press.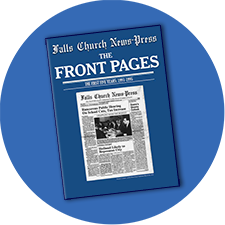 One-time contributions are also available:
Current members can manage their memberships by clicking here.
If you are interested in other contribution amounts or additional ways to support the News-Press and community journalism, please contact us here.
Thank you for your support in keeping the News-Press and community journalism alive and well in Falls Church!
Questions about memberships to the News-Press? Please click here.