As this year's Earth Day approaches, it can be good to know that there are groups and organizations in Falls Church advocating for a healthier, environmentally-friendly community for locals to live in.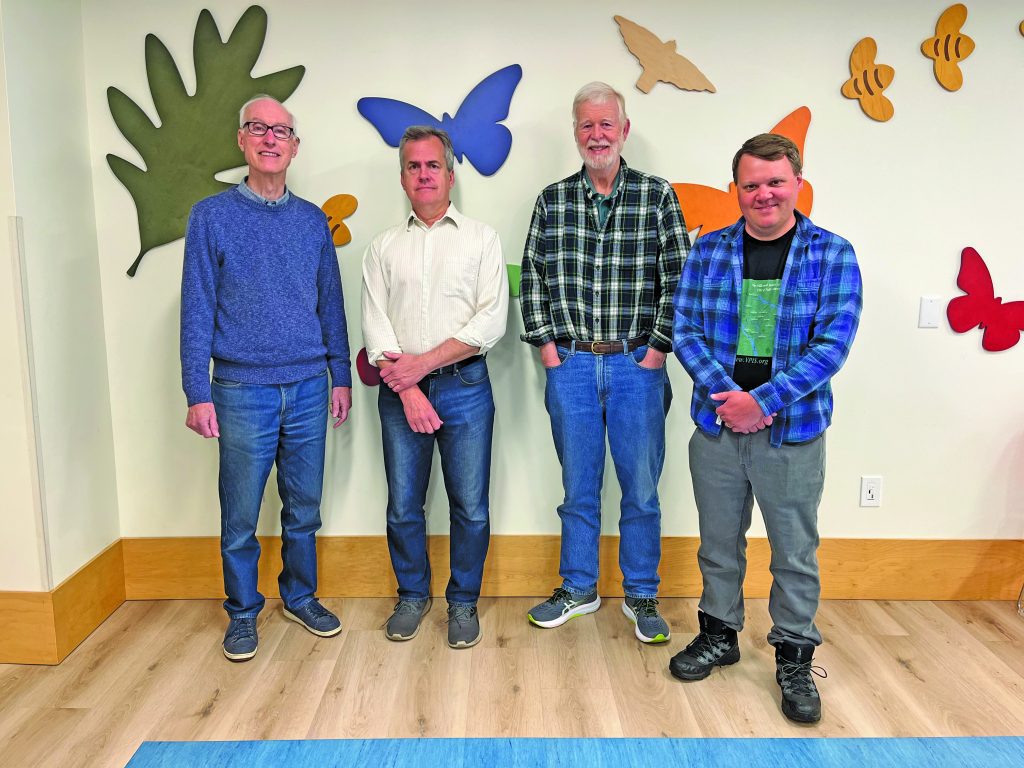 These organizations focus on numerous factors currently impacting the environment, such as climate change, greenhouse gas emissions, solid waste recycling and more. Whether it be educating the public on the negative impacts of global warming or actively improving the environment in various ways, these groups can help a person better understand how the smallest impact can benefit the community.
Since 1885, the Falls Church Village Preservation and Improvement Society (VPIS) has been specializing in preserving the natural and built environment. Amy Crumpton, a board member for the volunteer organization, said VPIS was originally created to ensure there were "green spaces" in the city.
According to Crumpton, VPIS focuses on three major factors: the state of the trees in the city, promoting the RainSmart Program that manages stormwater and creating several gardens throughout Falls Church.
During Earth Day this year, Crumpton said VPIS will be at the Falls Church farmers market and will have a selection of native trees in need of homes, followed by an Arbor Day celebration at Madison Park.
The Center for Health, Environment & Justice (CHEJ) has provided organizing and science support nationally since 1981. Based in Falls Church, the organization's main goal is to work and provide information for places dealing with toxic chemical problems.
CHEJ's science director Stephen Lester began the organization with Lois Gibbs, who helped with the relocation of 800 neighbors in the Love Canal neighborhood in New York after toxic waste was found near her house.
"To this day, there is no organization whose only focus is to provide science and organizing support to groups on the ground," Lester said.
Some of the organization's national successes have been the formation of the "Superfund" law that provides funding for cleaning up the "worst, toxic" sites in the country. CHEJ also helped 350 families in Florida relocate from a toxic waste site a few years back.
Recently, there has been talk at CHEJ of activities for this year's Earth Day centered around the recent train derailment in East Palestine, Ohio that ultimately caused various chemical problems. Lester said this year's Earth Day can be a reminder for locals that there is a "long way to go" to address the chemicals being transported and used throughout various communities.
This year, a new group in the city has formed to accelerate efforts in addressing climate change. The Falls Church Climate Action Network (FCCAN) was formed by city residents to monitor Falls Church's Community Energy Action Plan (CEAP) and its key issues, as well as promote opportunities for public input and help build consensus among participants.
Tim Stevens and Jeff Peterson are a part of the group's steering committee and joined the group after both became interested in climate change and what can be done about it. Although it seems that Falls Church has adopted "ambitious" goals for meeting the climate crisis, Peterson said the group wanted to ensure that the city's plan be "as strong and effective as possible" by informing local residents how the process was going.
"We felt there was a need for an independent group in the city that could serve as a place where our residents could get together and advocate for policies at the local level," Stevens said.
FCCAN's website — fccan.net — allows residents to send comments and suggestions about ways Falls Church City Council can promote and endorse environmentally-friendly practices. The website also encourages locals to interact with each other by sharing ways they have adapted environmentally-friendly decisions.
"We hope that we can help people with a sort of understanding of what their own individual decisions can do to help the climate," Peterson said.