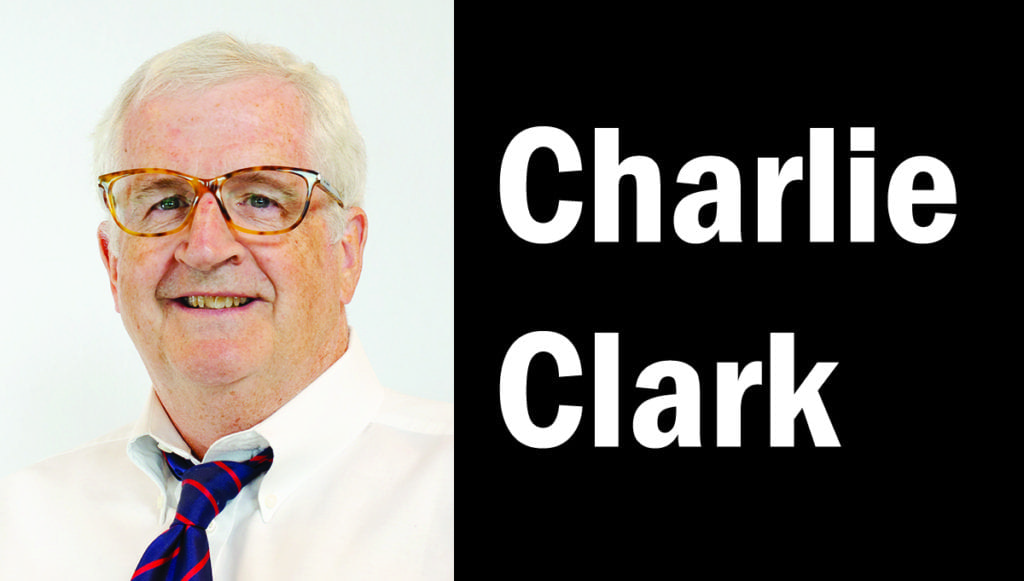 One family's housing crisis was resolved last week in some 13 minutes.
By auction. About 50 gathered March 1 at the Wisemiller home at Sycamore and N. 27th sts. to witness the rapid-fire transfer of property.
The rambler built in 1949 had sat idle with a home-made "For Sale" sign for more than a year in the hope of attracting $600,000-plus offer. Pressed with expenses of Mrs. Wisemiller and a son in assisted living, the family turned to Damewood Auctioneers.
I was not there simply by chance. I grew up with a Wisemiller daughter, and I interviewed Mrs. Wisemiller 15 years ago on the formerly controversial "Monster House" that looms across the street.
Builder friends had told me the small fixer-upper she occupied for 50 years might be a tough sell. Its odd-shaped corner lot and proximity to sloping land alongside the historic Birch-Payne cemetery made it less than ideal for new construction.
But the marketing pros got busy. "Rare offering inside the Beltway boasts an amazing location," read the literature released before showings began in February. "Buy NOW before the Amazon rush."
Six minutes before 11 a.m. auction time on that chilly Friday, John Nicholls of the Nicholls Auction Marketing Group gave the final alert to visitors examining the interior.
Wearing Bluetooth earphones and a microphone, Nicholls recited procedural details he touted as "totally transparent."
Bidding would start at $300,000. Participants must have $25,000 in earnest money ready, balance due in 30 days. There would be a 10 percent add-on as a buyer's premium.
The "as is" sale will be a "contingency-free purchase," Nicholls said — no delays for an inspection, walk-through or appraisal. "If you need financing, do not bid," he advised. "If there is 1 percent doubt in your mind, I suggest you do not bid." The actual auction "won't take but two to two-and-a-half minutes. Do not expect breaks or recess."
The winner will come in the house and sign, within minutes, the contract that has been on website. "This property is going to convey today."
The auctioneer sympathetically noted the Wisemillers' "need to provide for their mother's future care." He acknowledged the house did not contain the three bedrooms noted in tax records, but only two, following a bathroom expansion. And a recent burst pipe, "beyond our control," ruined the heater and required removal of sheet rock and flooring. "Bid early, bid often," Nicholls concluded.
The estimated 40 bidders present and online, I was told by Brian Damewood, included both homebuilders and families hoping to move in. "For the winner," he said, "it's a numbers game."
A few minutes after 11, Nicholls began rattling in traditional auctioneer's cadence. An assistant held up fingers to clarify where the hand-motioned bids stood: $350,000, past $400,000, past $500,000, plateauing at $540,000. With the premium, the sale price was $594,000. Applause.
The buyer was Paramount Investments LLC of Fairfax, represented by Zach Baltimore. After signing the papers, he told me his firm likely would remodel.
But he didn't rule out a tear-down.
"You have to work fast," the auctioneer told me. "If you can talk 'em into it, someone else can talk 'em out of it."
Wisemiller family members, observing discretely from their van, were given one last chance to remove personal belongings. The daughter choked up. Finally, they claim an inheritance and care for Mom.
---
I witnessed breakfast-eers of the Kiwanis Club of Arlington on Feb. 27 present a $1,000 grant to the Arlington Street People's Assistance Network.
There to express gratitude at Knights of Columbus was A-SPAN Board Chair Mike Garcia. The nonprofit's just-completed, federally required count (not yet published) showed 232 homeless people in Arlington, 30 chronically so. Its Courthouse-area shelter (capacity of 80 wintertime) is currently housing 70.
The Kiwanis check, Garcia added, will also help stabilize other families at risk of losing their housing.