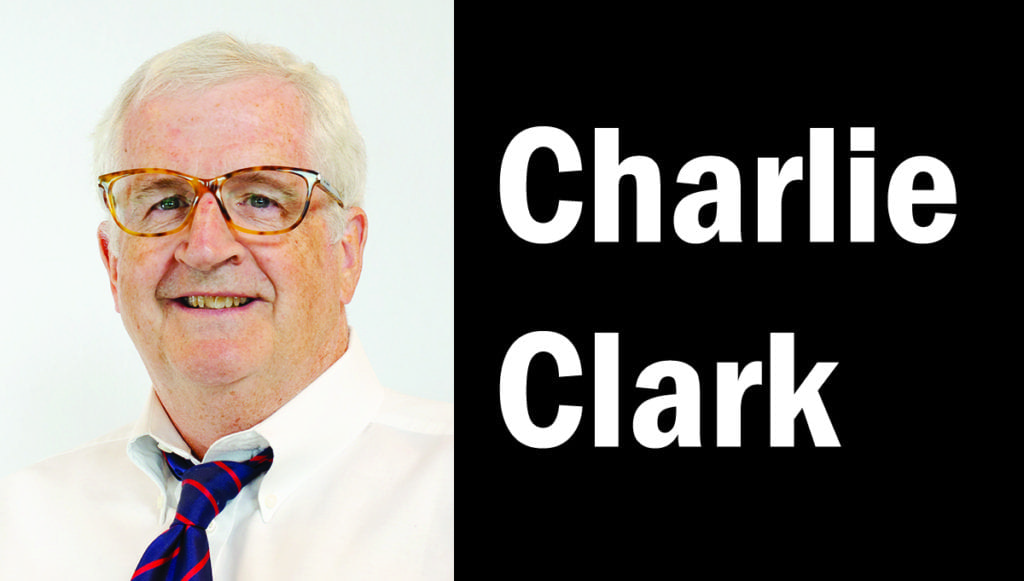 In Arlington, we're lucky to be home to 10 of "the oldest federal monuments."
Those 40 oft-overlooked boundary stones were laid back in 1791 to mark borders of the spanking new District of Columbia.
Arlington is also lucky to be home to a self-taught expert on the artifacts — civil engineer and ace tourguide Stephen Powers.
For the past 13 years, Powers has led an annual drive-around to visit all 40 of the labeled stones in Virginia and Maryland. Personally, I have visited Arlington's 10 in their steel cages, as well as the four in Alexandria.
But not without a hesitancy to trespass on homeowners' private property (where many of the stones sit without clear markings).
And certainly I traveled without the fine-grained knowledge that Powers acquired through the years about the soft sandstone objects quarried from Aquia Creek in Stafford County. Many of them after two centuries have faded both in legibility and memory.
Before he became chair of the Nation's Capital Boundary Stones Committee, Powers was a dad at Arlington Traditional School. His kids were assigned to come up with "a fun fact about Arlington," he told me. In 2000, he had already taken his toddlers to see the outdoor art "Party Animals" in the district. They created a photo album of 348 pandas and other statues. So it came naturally to take ATS kids to all 40 boundary stones. He drew maps and sketches, noting the ones hard to find or heavily damaged.
Powers joined up with the Daughters of the American Revolution, the American Society of Civil Engineers, D.C. land surveyors and history groups long involved in boundary-stone-ology.
The creation story: After President George Washington, Secretary of State Thomas Jefferson and city designer Pierre L'Enfant finalized the new nation's capital, the 10-square-mile boundaries were first surveyed in February 1791 by scientist (and African-American role model) Benjamin Banneker. Each stone a mile apart would mark a clearing 20 feet on each side of the border.
But Banneker personally was present for the installation of only the first southern stone, at Jones Point in Alexandria. (That didn't stop Arlington from naming a park for him in East Falls Church.)
The rest were plotted by Maj. Andrew Ellicott, whose name graces a stone on Arizona Ave. at our Falls Church Border.
The tale of who is legally responsible for the monuments gets technical.
"The federal government gave up the rights to the stones in Virginia, which are actually owned by the property owners," Powers said. The 26 in Maryland, a lawyer's study determined, are owned by the District's Department of Transportation.
Responsibility for restoration of the stones — many marred by the elements — has devolved to scout troops and other volunteers (Powers himself has helped repaint or replace fences on 22).
Of the original 40, 36 today are in place, plus three replicas and a plaque substituting for one in Silver Spring, Md. One stone at Upton Hill disappeared but was found in the late 1990s in the basement of the Arlington courthouse.
Some stones have been moved to make way for roads (if Arlington had built the Columbia Pike streetcar, the stone at South Jefferson Street would have required shifting). But that has happened before, Powers said.
Most property owners, he assured me, "are proud of their stones, but prefer that visitors knock before entering."
---
Hats off to the brave Metro employees, Arlington police and firefighters for their handling of the Jan. 31 suicide on the track at Courthouse Metro stop.
I was on an evening Vienna-bound Orange line from D.C. when word came over the loudspeaker that a "patron had been struck" at Courthouse. The train would reverse direction and single-track.
Within minutes, the re-routers had us on a new train heading back to Arlington.
At Courthouse, we watched the sad scene of safety officials with flashlights and a gurney continuing their sobering duties. The poor soul did not survive.