By Adam Rosenfeld
Home to some of the top ranked schools in the state, the City of Falls Church and its neighbor Fairfax County are known for their competitive educational opportunities. School ratings, therefore, have a sizeable impact on real estate values and buyer decisions in the area.
Parents looking to buy a new home show concern about their future school district. Ann Yanagihara, vice president of the Vienna branch of Coldwell Banker Residential Brokerage, said that the reputation of schools is usually one of the top questions she gets asked when showing a home.
"For a lot of my clients, it was a significant factor in what they were looking for," she said. "Many would even settle for less house to be in a better school district."
While a realtor might want to offer advice in relation to school choices, the Fair Housing Act restricts them from steering parents toward specific institutions. Instead, the realtors must direct parents to sites like Great Schools.
Great Schools is a site tailored to parents which rates institutions on a scale of 1-10 according to factors like college readiness, test scores and student progress. The site is specific to each state and gives these ratings so users can compare schools. However, the site though does not actually rank the schools.
"What we're doing here is for parents," Carrie Groux, the Vice President of Communications and Public Affairs for the company said. "We're really trying to empower them with that essential information that they need to unlock opportunities for their kids."
The website generates these ratings from the information released by the Department of Education in each state as well as the Civil Rights Data Collection. As soon as the states release their information each year, the site makes the necessary changes to keep the ratings as up to date as possible.
This wellspring of easily accessible information available to parents keeps many from actually visiting schools and talking to other parents in the community.
Heather Embrey, a realtor with Better Homes and Gardens in Falls Church, said she thinks parents rely too heavily on these scores and that there are lower rated schools which could compete with the more reputable ones.
"There are some very low-rated schools that are excellent," she said. "If you speak to the parents who have their children go to these schools, they're raving about how wonderful it is, but then you look on Great Schools, and it's a 2 or 3. So it's very frustrating."
According to the Great Schools ratings, three of the most respected schools in the area, George Mason, Marshall and McLean High School all scored well, with an 8, 6 and 9 respectively. They also rank second, eighth and fifth in the state according to the most recent 2018 US News & World Report Best High School rankings.
These rankings have now become a major impetus behind parents choosing Fairfax County to raise a family.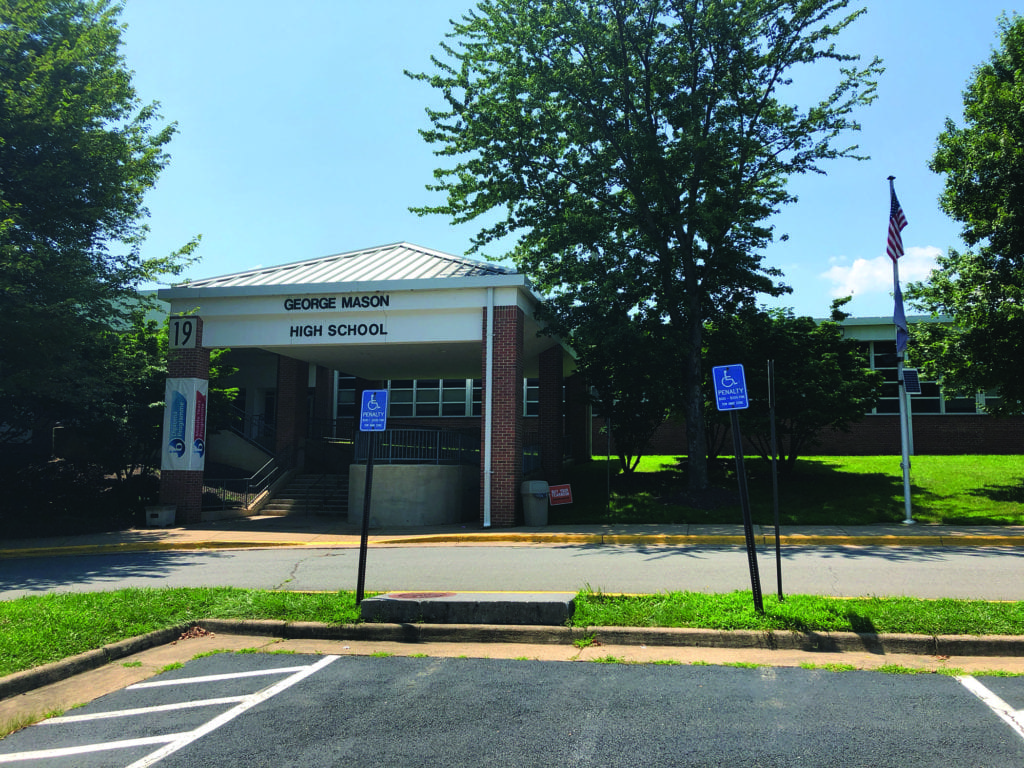 However, before the advent of the internet and the founding of sites like Great Schools, parents had to rely mostly on the word of other families.
But, while these sites have made research simpler, homebuyers have always had a vested interest in the school district surrounding their home, Louise Molton, a realtor from RE/Max West End in Falls Church, said.
"I've lived in Falls Church over 30 years and school ratings have always been a big factor," she said. "It used to be a lot more word-of mouth, but schools did have their reputation, and parents want to put their children in what they consider the best school. The internet has just dialed it up to a different level."
Not only will parents choose to live in a smaller house in order to be in a better school district, but some will even pay more.
Northern Virginia can garner some of the highest home prices in the country and the quality of schools plays a big part.
In Falls Church, the dividing line between the City and the rest of Falls Church can cause prices to jump by up to $200,000. Molton said that this is due to the reputation of the schools in the City of Falls Church which exceeds everything outside of it.
"People will absolutely pay more to be in Falls Church City, and the main reason is the schools," she said.
George Mason, which boasts the second highest ranking in the state and serves the City of Falls Church, highlights this disparity when compared to Falls Church High School, a school lying outside the boundaries of the City. It received a three on Great Schools and goes unranked in the state.
The arrival of online sites like Great Schools has been revolutionary in creating new avenues for homebuyers to gain a better understanding of the schools to which they could be sending their kids.
Although, while these sites are beneficial as a component of their investigation, Embrey urged parents to remember that these are just numbers in an algorithm and that they need to delve further into their research.
"The best bit of advice is to visit schools and to get a better feel for them," Embrey said. "Take the ratings with a grain of salt. It's a basis to start, but i wouldn't count your purchase on it."