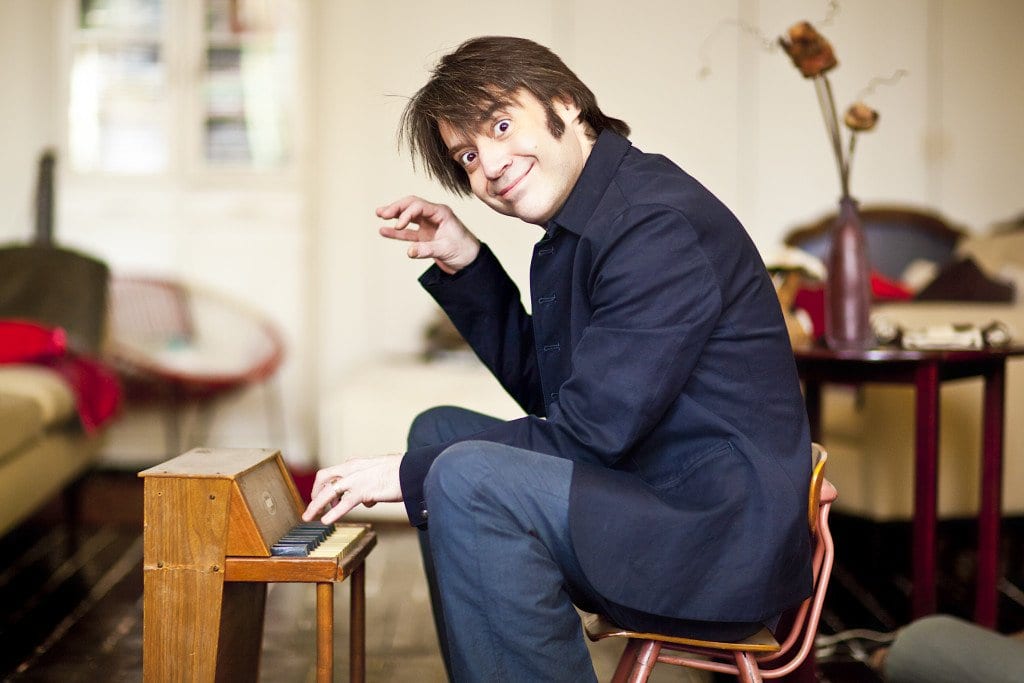 Brad Roberts, lead singer and guitarist for Crash Test Dummies, is returning to the road for his first tour since Ellen Reid retired from the group in 2010.
His tour, which opens on Sept. 20 in Londonberry, NH, is coming to Vienna's Jammin' Java on Sept. 23. He'll be accompanied by either Stuart Cameron or Murray Pulver on the tour, depending on the location of the show.
"It's a duo show, and by that I mean it's myself and a guitarist, and we'll be playing a lot of old material as well some of the newer material," Roberts said.
"But we'll place some emphasis on the God Shuffled His Feet record and actually reinterpret some of those songs acoustically for the first time. So that should be fun."
Roberts said that the song "When I Go Out With Artists," from God Shuffled His Feet, which contains the group's hit "Mmm Mmm Mmm Mmm," has been the most challenging to reinterpret for an acoustic set.
"Well it's a real rocker on the record and we're doing it acoustically, so making it happen is a little bit tricky," Roberts said. "But it works. We've got it to work."
His return to touring, he said, is partially influenced by restlessness. And he said, he "could use the money."
"I haven't been able to make money touring very easily," Roberts said. "So this time I'm actually doing it a different way. I'm the tour manager, so I book all the transportation, I book all the accommodations, I have posters made and sent out to the gigs, I write up the itinerary – I'm doing everything myself. The only other person I'm working with is a book agent, who gets me the shows….That way I'm actually going to take home some money, so that'll be a nice thing.
"I certainly made money all those years ago in 1993 when we were at the top of the charts, that was one thing, but it's like 25 years later, so times have changed and this new format I think is going to work for me."
Roberts said that he's enjoyed taking care of all the responsibilities he has for his upcoming tour, because it keeps him busy. "I'm a pretty self-directed person," he said.
"I don't have a particular schedule that I have to follow so having stuff on there that is cut and dry is a nice change for me."
One thing that's kept Roberts busy in the five years since he stopped touring is yoga, which he began doing to heal a herniated disc.
The injury was another reason, along with Reid's retirement from the group, why he stopped touring in 2010.
"[Yoga] has helped enormously. I had to be really gentle with it when I first started. I had good teachers," Roberts said. "And now I even teach yoga. I actually got certified to teach."
He's been teaching yoga for the past year and he said he loves sharing the practice with others. He said that his yoga practice includes poses, breathing exercises and mantras, which helps him with his singing.
"That keeps my voice working, so [performing and yoga] end up being tied quite closely together," Roberts said. "I sound a lot better when I chant regularly."