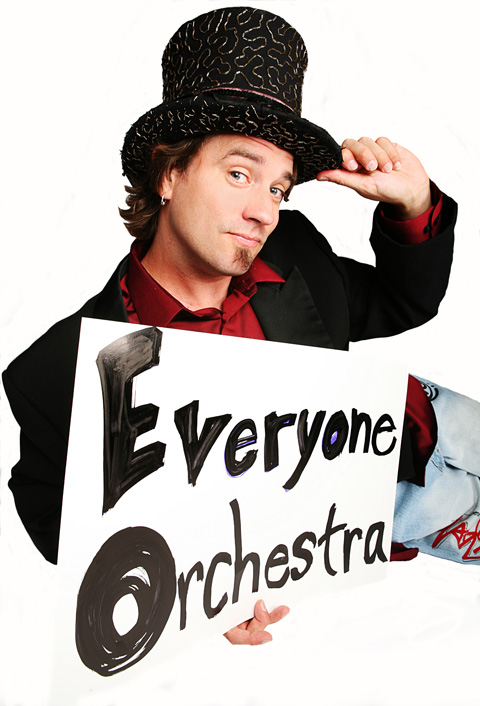 If you can't quite explain the Everyone Orchestra, your not alone. When asked for a description, Matt Butler, the quasi-conductor of the jam-band collaborative struggles as well.
"It's a … collaborative … in-the-moment … uh … celebration," he finally spits out.
Fortunately, the talent involved in the show, which hits the State Theatre this Saturday night, speaks for itself. Steve Kimock, Jamie Janover, Jeff Coffin and Jon Fishman are all slated to appear for this live-collaboration, during which Butler guides the jams with cue cards, or the musicians simply follow one another.
"We're doing it for musical adventure," Butler says.